The news continues to get worse for electronics giant Samsung (OTC: SSNLF). After multiple reports of Samsung's Galaxy Note 7 catching fire, Samsung offered to exchange the devices. But Samsung had to scrap the exchange program, because some of those phones caught fire as well, leading to the complete Samsung recall. All four major U.S. carriers decided on their own to stop exchanging the devices, and Samsung has now halted production of the Note 7.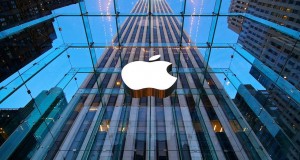 Samsung has already said its operating profit will be $2.3 billion lower than previously anticipated because of the recall. But the Samsung recall damage will likely be much longer-lasting. Samsung's brand image with consumers is about to take a major blow—which means Apple (NASDAQ: AAPL) could be a huge winner.
Apple Ready to Profit
This is a huge problem for Samsung. The Samsung recall completely erases the momentum that Samsung had been building in 2016, which was due mostly to the Note 7. Samsung was taking market share against Apple and other smartphone manufacturers this year. According to market research firm IDC, Samsung held the No. 1 spot in global smartphone market share last quarter thanks in large part to the Note 7—but now all that is undone.
Samsung held 22% smartphone market share last quarter. Growth of the Note 7 drove 6% device shipment growth for the period, which was far stronger growth than even Apple this year. By contrast, Apple's market share was 12% last quarter.
As a result, Apple could reap significant benefits from Samsung's recall. Samsung and Apple compete fiercely at the high end of the smartphone market. They both sell premium, high-quality devices, which means switching over to Apple is a likely scenario. This is particularly true in China, where Samsung has a strong foothold, but where Apple has struggled this year.
Apple's sales in China fell 29% last quarter, compared with the previous quarter. It badly needs a boost there, because China is a key emerging market with a population of 1 billion and a rising middle class.
What's Good for the iPhone is Good for Apple
The other reason why this is a huge opportunity for Apple is because Samsung's recall coincides with the release of the iPhone 7. This is a new full model, which only happens every few years, and the iPhone itself represents more than half of Apple's total sales.
Apple's total revenue declined 15% over the first three quarters of the current fiscal year. A big reason for this is the saturation of the iPhone 6. Apple released new versions of the iPhone 6, but these new iterations typically do not sell as well as new whole-number models do.
Apple is seeing strong growth across its other segments, specifically its services business. Services revenue, which includes platforms like iTunes and the App Store, grew 19% last quarter, year over year. The App Store itself posted 37% revenue growth. Apple's total services revenue reached $23 billion in the past one year.
However, Apple's biggest growth driver remains the iPhone, which is why the confluence of factors over the past several weeks is such a compelling catalyst for the company. The stars appear to be aligning for a very successful iPhone 7 launch, which would be great news for Apple and its shareholders.
Disclosure: The author is personally long AAPL.