The low oil prices are still a boom for most airline operators. As well, airlines are showing an ability to exercise some pricing power.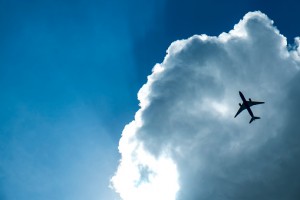 These are two of the big tailwinds that could push airlines higher in 2016.
First, oil prices could head lower, or at least stay at current levels in 2016. Morgan Stanley (NYSE: MS) said that oil could head toward $20 a barrel this year. Then there's the fact that airlines managed to boost prices with little pushback.
All four of the major airlines in the U.S. upped ticket prices by $4 each way just earlier this year. The ability to inflict some pricing power should be a big positive for 2016 and a key benefit to the years of bankruptcies and mergers.
The industry appears a lot more rationalized these days. A decade ago, when oil fell, airlines would lower fare prices because they were saving so much money on fuel. That would put pricing pressure on the entire industry. Today, they're holding strong, realizing that consumers will continue to pay higher prices – allowing the major players to enjoy higher margins.
The airline industry should have a solid 2016 as travel demand increases. More people with more jobs and loosening business spending is good for airlines.
With all that in mind, here are the top two airlines for 2016:
Delta Air Lines (NYSE: DAL)
Delta Air Lines is right up there with the other major airline stocks. It's "cheap," trading at around 7 times next year's earnings expectations. It has one of the top balance sheets, with a 69% long-term debt-to-equity ratio and offers one of the few dividends among major airlines – yielding 1.2%.
The beauty of Delta is that it's been upgrading its fleet to more fuel-efficient aircraft. That's an investment in its future to lower costs even more. Now, one of the big stories for Delta in 2016 should be more shareholder returns. It's said that it could boost shareholder returns by $2.6 billion from 2015. This comes as Delta has been hitting cost improvements and expects continued growth in operating cash flow.
In particular, Delta thinks that there will be impressive maintenance savings as it upgrades its fleet. Delta has also recognized a big opportunity in China.
Southwest Airlines  (NYSE: LUV)
Southwest Airlines has one of the best balance sheets, returns on invested capital and dividends among regional airlines. Southwest made our list in 2015 as one of the top growth airlines. It's still a growth story.
Like Delta, Southwest has been investing in more fuel-efficient aircraft. Southwest's plan has been to not only increase fuel efficiency with new planes but also increase its flight ranges.
Southwest has managed to grow nicely through the years as a low-fare leader that operates in the U.S. It could charge lower fares thanks to its lower costs, where it specialized in flying directly secondary airports to increase aircraft utilization. Southwest's success, though, goes back much further; it has  generated positive operating profits for over 40 years.
The next level for growth at Southwest lies in the international markets. Last year it added flights to areas like the Bahamas and Jamaica. It'll be starting flights from its new Houston hub this year to destinations in Mexico and Central America.
In the end, airlines have a lot working for them in 2016. The top two airline stocks above are the best ways to play the tailwinds in the industry.
Your invitation to the most exclusive market in the world

Once reserved for the wealthiest insiders, this booming market is now open to select members of the public. It's your chance to invest in the world's best private companies—before they go public. Enter, and you'll have the opportunity to reap returns of 1,077%, 1,941%…even 3,900%. But you must hurry. Click here to get started.