CIBC World Markets – just released a glowing report on the legal cannabis market.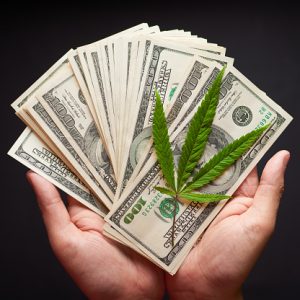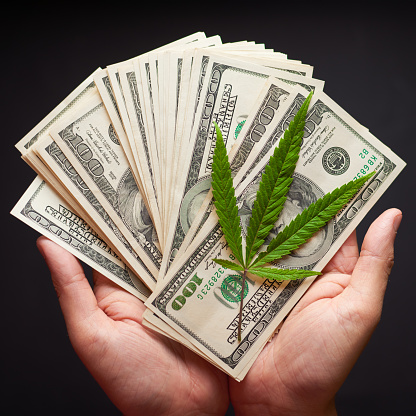 It's one of Canada's leading banks . . .
And analysts are comparing cannabis to a gold rush. They say it's the "beginning of a seismic shift" in North America!
This undiscovered cannabis tech stock could surge when shares go public. And that's why it's No. 1 on my pot stock CONVICTION BUY LIST.
Click here for urgent details.
Let's take a look at what's inside the CIBC World Markets report:
Canopy Growth (NYSE: CGC) and Cronos Group (NASDAQ: CRON) are expected to be the dominant Canadian cannabis companies.
American cannabis companies are becoming more attractive – and therefore attracting more capital from investors. This reverses a trend over the last three years.
Successful companies will focus on creating products – such as edibles, pre-rolls and drinks – rather than simply dried cannabis.
Expect more big investments in the cannabis gold rush from Fortune 500 companies like Altria (NYSE: MO) and Constellation Brands (NYSE: STZ).
The firm predicts that Canadian cannabis sales will top $4 billion within two years in the cannabis gold rush.
Meanwhile, the "cash earnings" on those sales could reach $1.2 billion.
It's clear that the cannabis market is growing rapidly. And even conservative investors can see the huge market potential.
Here in the U.S., this market is expected to dwarf Canada's market . . . With $100 BILLION in annual sales!
Now, I personally own shares of many licensed Canadian cannabis producers. But looking forward to 2019, I'm focused on two big opportunities.
First, I'm allocating a greater portion of my investments to U.S. companies.
That's because the continued state-by-state expansion will provide healthy news flow on the cannabis gold rush. With a market that could be over ten times larger than Canada, the U.S. can't be ignored (that's why Canopy Growth is investing over $100 million in New York State).
Additionally, the passage of the STATES Act or other federal legislation could change the game overnight.
Second, I'm focusing on specialized companies.
This includes companies that are making products – such as edibles, pre-rolls, vape and drinks with CBD and THC.
These companies will be building brands and creating value added products. As a result, they won't simply be selling a commodity product. And their profit margins should be much more attractive.
One of these companies is a cannabis technology stock that's in the huge marijuana beverage market.
The company is still private (but not for long).
I've been digging into its "Pre-IPO Prospectus" and have been amazed by the opportunity.
That's why I'm doing two things.
#1. I'm personally planning to invest at least $10k in this PRE-IPO – and potentially much more.
#2. I'm going to share all the details with you inside this urgent briefing.
Now's your chance to get in on the ground floor.
Just click here now (it's FREE).
Ian Wyatt