Honestly, it looks like the recent pain for marijuana stocks is almost over.
That's why I'm hosting this urgent live briefing (click here):
Pot Stock Profits 2019: Your Roadmap to 486% Profits
After an aggressive 78% jump from mid-August to mid-October . . . pot stocks lost nearly one-half of their value.
It looks as if these stocks may have put in a "bottom" in late December. Just check out this chart of the Horizons Marijuana ETF (TSE: TMMJ):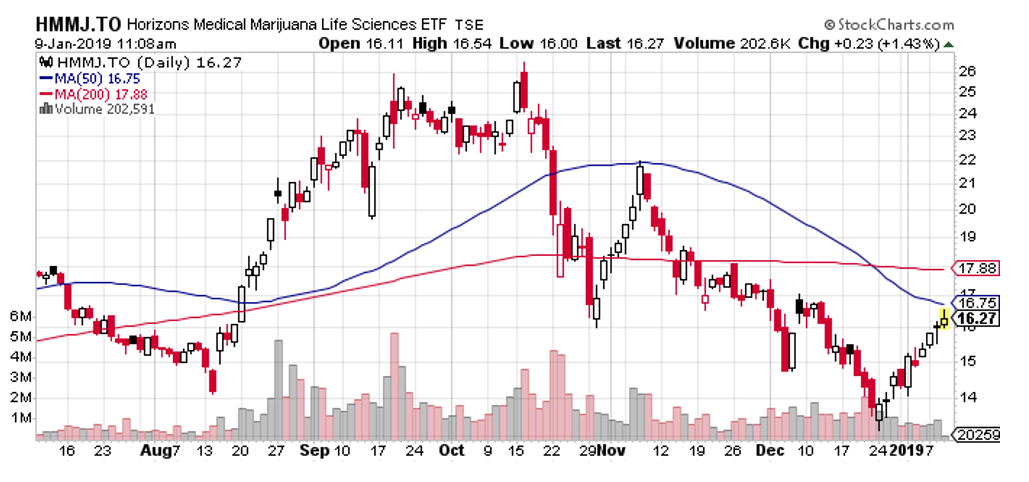 Right now, we're seeing aggressive buying in lots of the top names.
The sector is already posting 21% gains from the late December lows!
In fact, daily gains for the cannabis sector are consistently outpacing the Dow, S&P 500, and Nasdaq.
It looks like the smart money is rotating back into the cannabis sector right now.
Don't sit on the sidelines much longer. Now's the time to jump into these top stocks.
Click here for my top pot stocks for 2019.
Yours in Profits,
Ian Wyatt