Fashion is faddish, style is timeless.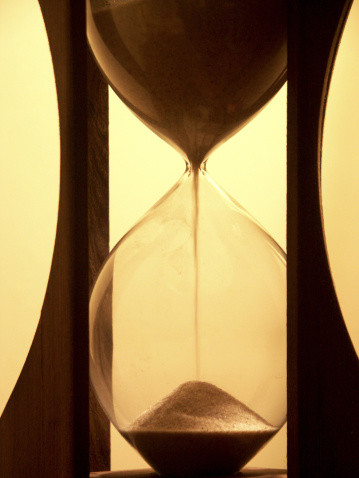 I couldn't agree more. Most investment strategies are faddish. Few are as stylish as dividend-growth investing. It's as timeless as any strategy I know.
After nearly seven years offering income recommendations at High Yield Wealth, I'm convinced dividend growth investing knows no equal. Wealth creation can occur linearly over time, it can occur immediately, it can occur in a spurt after extended dormancy.
Proof abounds throughout our High Yield Wealth list of recommendations.
The most tenured dividend grower on the list, Altria Group (NYSE: MO), is the top performer. I first recommended Altria in September 2011. It has returned over 200% to investors who bought on my initial recommendation.
Wealth for Altria investors has materialized through dividends (and dividend growth) and share-price appreciation. The two go hand-in-glove. As the dividend goes, so goes the share price.
Altria's dividend is increased annually — the standard operating procedure for the past 60 years. The share price has kept pace the entire time.
What's more, nothing has changed in recent history. Over the nearly six years Altria has resided on our High Yield Wealth recommendation list, it has generated an average annual return in excess of 20%.
Altria's Linear Trend
Altria's ascension is as linear as it gets. Linear trends are favored trends. Investors relish the continual climb to higher ground.
Investors equally relish the immediate reward. A dividend-growth stock can also deliver wealth literally overnight. Our most recent dividend-growth recommendation, T. Rowe Price (NYSE: TROW) proves my point.
I initially recommended the large Baltimore-based mutual company in May. T. Rowe Price's share prices were languishing on concerns the competition — namely passively managed funds — would erode the company's market share.
The concerns were hidebound and exaggerated. T. Rowe Price was still growing, particularly in its international business. Investors would eventually embrace rationality, so I reasoned. T. Rowe Price is, after all, a company with 30 years of annual dividend growth
Investors embraced rationality sooner than I expected. T. Rowe Price shares are up 17% since my initial recommendation. Toss in a recent quarterly dividend payment and T. Rowe Price has generated a 17.8% total return in less than three months.
Share Trend at T. Rowe Price
Of course, a linear trend, like Altria, and immediate wealth, like T. Rowe Price, are never assured. We are investing in stocks, after all. Stocks are volatile investments.
I have had dividend growth investing recommendations that spent a frustrating amount of time spinning their wheels. But I never let the frustration deter my resolve. When  given sufficient time, a solid dividend-growth stock will achieve forward traction.
VF Corp. (NYSE: VFC) is a solid dividend-growth stock. The large casual apparel manufacturer has 44 years of interrupted annual dividend growth to its name.
I recommended VF Corp. this past December. The six months following my recommendation, VF Corp. spun its wheels and backslid.
Though VF Corp. languished below my initial recommend price, I remained sanguine. I was confident that VF Corp. shares would eventually move. My confidence was buttressed by a 13.5% dividend increase in March.
Dividend Growth Investing Delivers the Goods
When the dividend was increased so generously, I knew VF Corp.'s share price would rise to match the dividend. The share price has risen over the past two-and-a-half months. VF Corp. shares have gained traction to move ahead 14% since mid-May.
The purpose of my dividend-growth vignette extends beyond congratulatory backslapping. Many income investors have experienced similar success with dividend growth investing. I'm hardly reinventing the wheel.
The purpose is to implore you to get in the game of dividend growth investing. Find a solid dividend-growth stock with a reasonable entry price and stay the course. You may get it wrong at the outset, but you will get it right if you give it time. After all, we're talking style here, not fashion.
Save
Save
Save
Save