Morningstar recently announced its 2015 Fund Managers of the Year. Annual lists like this don't often do anything more than strike the curiosity and help a few performance chasers find and buy the best funds of the previous year.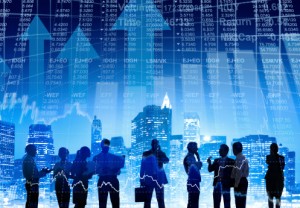 But I thought it would be useful to take a look at the funds managed by the managers of the year and determine if these managers and their funds are anything more than a flash in the pan.
The nominees for the Morningstar Fund Managers of the Year awards are first organized into four classes: Equity (Domestic & International), Fixed Income, Multi-Asset, and Alternatives. Then the Morningstar analysts get together and decide on the winners.
But do the analysts look at more than the past year – in this case, 2015? According to Morningstar, "The award recognizes managers who have not only just completed outstanding years but also have added on to already-stellar records."
Let's take a look at each of the winners and dig deeper than the previous year to see if the best fund managers really run the best funds.
Domestic Stock Fund Manager of the Year
This award goes to the managers of Brown Capital Management Small Company Fund (BCSIX): Keith A. Lee, Robert E. Hall, Kempton M. Ingersol, Damien Davis and Andrew J. Fones.
The 2015 return for BCSIX was 8.8%, which ranks ahead of 99% of funds categorized as small growth. That's quite a feat, considering the average small growth fund declined by 2.4% last year.
Long-term annualized returns look just as good, with performance ranks at or near the top of the category. The expense ratio is a bit high at 1.25%, but if future performance looks anything like the past, these managers may be worth the fees.
International Stock Fund Manager of the Year
This award goes to Robert Lovelace and his team for their work with American Funds New Perspective Fund (ANWPX).
The 2015 gain of 5.3% ranks ahead of 93% of its peers in the world stock category. Although ANWPX has slipped behind category peers thus far in 2016, the historical returns all rank in the top quartile.
The team management approach at American Funds can be an asset for funds like ANWPX that require extensive research to uncover quality stocks all around the globe.
Although the 5.75% front-end load for ANWPX is more than most do-it-yourselfers would want to pay, some investors can qualify for load-waived or no-load shares, such as those common in many 401(k) plans.
Fixed-Income Manager of the Year
This award goes to Jerome Schneider, who runs the Pimco Short-Term Fund (PTSHX).
With the Federal Reserve returning to tightening mode in 2015, bond funds have faced some strong headwinds in the past several months and PTSHX is no exception to this fact.
With most bond funds – especially those with exposure to junk and long-term bonds dipping into negative territory for the year – it's not a surprise to see a short-term bond fund survive with a slight gain.
But it's especially impressive to see an ultra-short-term bond fund pull of a 1.37% gain, which ranks in the 1st percentile in its category and handily beats the Barclays Aggregate Bond Index, which rose just 0.55%.
One caveat for PTSHX, which is slightly negative, is that this share class is institutional. That means it has a $1 million minimum initial purchase for regular brokerage accounts. The most accessible no-load share class, PSHDX, has a higher expense ratio at 0.70%, compared to 0.45% for PTSHX. This 25 basis point difference is big in the world of bonds, where even 0.10% is important.
Allocation Fund Manager of the Year
Perhaps the most deserving of all the 2015 Morningstar Manager of the Year awards went to Michael Reckmeyer and John Keogh, who co-manage Vanguard Wellesley Income (VWINX).
The 2015 gain of 1.3% beat 99% of funds in the conservative allocation category, and it even edged out the S&P 500 index.
The VWINX portfolio's long-term annualized returns all rank in the top decile compared to category peers. Therefore investors looking for a conservative fund that puts up consistent results will want to check out VWINX.
Alternatives Fund Manager of the Year
This award also goes to a Vanguard team – James Troyer, Michael Roach and James Stetler – who manage Vanguard Market Neutral Fund (VMNIX).
With a rock-bottom expense ratio of 0.15%, VMNIX does more with low expenses than the most expensive hedge funds are expected to do: Offer low correlation to broad market indexes while producing positive returns in negative environments.
VMNIX gained 5.52% in 2015, while the S&P 500 squeezed out a mere 1.28% and bonds bumped up just 0.55%.
Long-term returns also look good compared to other market neutral funds, with ranks for one-, three- and five-year returns in the top decile and the 10-year returns in the top one-third of category peers.
As a whole, this year's group of Morningstar Manager of the Year awards passes the test of providing more than a flavor-of-the-year list of best funds with highest short-term performance.
While there are certainly fund managers that produced higher returns – and some with portfolios that have higher ranks compared to relative category peers – these managers appear to be worth their fees now and in the long run.
Kent Thune is the owner of an investment advisory firm in Hilton Head Island, S.C. Although he holds VWINX in some client accounts, he personally does not hold any of the aforementioned securities. Under no circumstances does this information represent a recommendation to buy or sell securities.
Worry-Free Riches
They're owned by some of the wealthiest people on the planet. They share a few key similarities that distinguish them from 99% of equities. Even as the S&P keeps breaking record highs, they're still crushing it. In fact, over the last ten years they've outpaced it by a colossal 390%.