An old bold Fortune 500 CEO is aggressively moving into legal cannabis.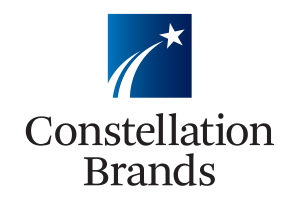 Yesterday, he told investors that he's "extremely bullish, if not more bullish" on this $100 billion growth market.
Are you ready to make bigger profits from your "pot stocks"?
Go here to multiply your pot stock profits.
His name is Rob Sands.
And he's the CEO of a $42 billion alcohol company called Constellation Brands (NYSE: STZ).
Now, you've probably never heard of Constellation. But I'd bet you're familiar with its brands, including Corona beer, Robert Mondavi wines and Canadian Whiskey.
One year ago, Constellation shocked investors with a $245 million investment in Canopy Growth (NYSE: CGC). That deal valued Canopy at around $2.5 billion.
Today, Canopy Growth's market value has vaulted to $14 billion. And that means Constellation is sitting on a 460% profit – in just one year!
Just check out the stock performance: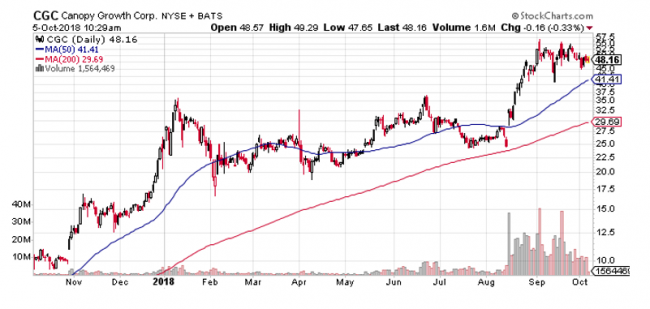 Sands then doubled-down on Canopy Growth – with another $4 billion investment in August. In yesterday's conference call, he explained…
"Our $4 billion investment in Canopy Growth provides us with a strong foothold in the emerging global cannabis market, which could be one of the most significant growth opportunities of the next decade."
Multiply your pot stock profits! Click here now for urgent details.
The CEO is closely watching the 2018 Farm Bill in the U.S. Congress. That's because the 2018 Farm Bill could legalize hemp and CBD – which can be extracted and has health benefits.
He explained that Constellation could develop CBD beverages for the U.S. market – if the farm bill passes. That's in addition to the THC drinks that are already underway with Canopy.
Canopy is one of the largest global producers of hemp. And the company has received 35% of cannabis supply contracts across Canada.
Constellation now owns 35% of Canopy Growth – and has the option to increase ownership to over 50%.
Constellation's investment in Canopy has been a real success – with paper profits of over $1 billion.
Even if you own "pot stocks" . . . you're probably leaving a lot of money on the table.
That's because you could easily multiply your profits by 300% to 500%.
Click here now and I'll show you everything.
Yours in Profits,
Ian Wyatt