Fellow Investor,
My friend and colleague – Andy Crowder – is making a bold claim:
Turn $25k into $263k.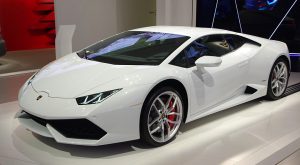 That's enough to pay for a new Lamborghini Huracan . . . a two-bedroom condo in Hilton Head . . . or to simply secure your retirement.
To secure your spot at the Premium Profit Summit.
Stock market volatility is INCREASING. That makes most folks worried.
This "new normal" could hand you 363% TOTAL GAINS in 2018 – if you're ready to make these simple trades.
Click here now to see everything (it's FREE).
Earn 13% Profits, Every 20 Days
Most folks are happy to earn 8% per year. What if you could make 13% EVERY 20 days? Go here for step-by-step instructions.
Want to make money in ANY market? Even when stocks drop? You've got to read this.
*** PREMIUM PROFIT SUMMIT – CLICK HERE TO RVSP ***
Access Andy Crowder's trading event! You'll discover how to earn up to 363% in TOTAL PROFITS in 2018. Free to attend, no strings attached. Just go here now.
Sales of cannabis in Canada are surging – even before recreational cannabis sales come online. In Canada, medical cannabis is legal nationwide. And that's driving considerable growth for the industry.
Armored Vehicles Transport 100k Canadian Cannabis Plants
On Saturday morning, 100,000 live cannabis plants arrived at Vancouver International Airport. They were in transit from Ontario, and on their way to the world's biggest cannabis farm (click here for details).
Andy's PREMIUM PROFIT SUMMIT is "officially" open only to his paid-up members.
But I twisted his arm – and got him to agree to give you complete access too.
Just click here now, and I'll instantly send your login link.
Enjoy your weekend!
Ian Wyatt