Today, I'm going to tell you about one technology stock that's paying a "big" 4.1% dividend.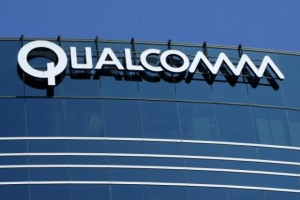 You'll collect a $51 check for every $5k you invest in the stock. That's enough for dinner at Applebee's or The Olive Garden.
Now, this is a great stock. But if your #1 goal is income, it's not enough.
Far better is this HUGE 41% special payout (click here for details).
The dividend could be LIVE before Dec. 1. And I'd like to get all the details into your hands right now.
Click here to collect this 41% dividend . . . before you finish reading this article.
Problems, so the self-help gurus tell us, create opportunities.
If it's so, then Qualcomm (NASDAQ: QCOM) offers opportunity. Qualcomm has had more problems than most in 2017.
Apple, one of Qualcomm's two largest customers, kicked off the year by suing Qualcomm for its patent-licensing practices. Apple (NASDAQ: AAPL), impatient for a judicial ruling, jumped the gun and has refused to pay royalties on Qualcomm's patents.
A lesser customer, BlackBerry, subsequently won an arbitration settlement over royalty payments. Qualcomm is obligated, without recourse, to pay BlackBerry $940 million.
More recently, Qualcomm lost a legal bid in South Korea to postpone changes in the way it licenses cellular patents. The South Korean government has forced Qualcomm to disgorge $912 million. End of story.
There's more.
In addition to the legal woes, Qualcomm has yet to close on its $47 billion acquisition of NXP Semiconductors (NASDAQ: NXPI). European regulators — inefficient, posturing bureaucrats they are — have yet to give their blessing. The acquisition will unlikely close before 2018.
Qualcomm's woes — legal and otherwise — are reflected in stock performance. Qualcomm shares are down 16% year to date. The lower share price has driven the dividend yield up to 4.2%.
Want to multiply your income by 10x? Click here to see details on the 41% upcoming dividend.
A year to forget, to be sure, but let's not overlook the problem/opportunity paradigm.
Qualcomm's problems have created an opportunity for at least one constituency: Income investors have the opportunity to buy a high-yield dividend grower that's got a lot more going for it than problems.
The opportunity exists because the problems mask genuine value. Qualcomm still makes money. It still makes a lot of it, though the top and bottom lines might persuade investors to think otherwise.
Revenue for the fiscal-year 2017 fourth quarter posted at $5.9 billion, a 4.6% decline from the year-ago quarter. Earnings per share tanked relative to revenue. EPS posted at $0.11 compared with $1.07 a year ago.
That said, if we look past the tip of our nose, we find a high-margin business that spins much of its revenue into cash.
Qualcomm generated $2.4 billion of operating cash flow for the quarter. This is nearly $400 million more than it generated a year ago when Apple was still paying for Qualcomm technology.
Qualcomm closed the quarter with $38.6 billion of cash and cash equivalents — $6 billion more than it closed the year-earlier quarter. This, after returning $4.6 billion to shareholders via the Qualcomm dividend and share buybacks over the past 12 months.
Whether Apple pays again or not (and it will eventually pay), Qualcomm will succeed.
On the chip front, Qualcomm's updated Snapdragon processors expand its market footprint. Qualcomm is developing 3D depth technology for future Android phones running on Snapdragon chips. The technology should be ready for mass production next year.
Qualcomm's top-shelf chip technology has enabled it to partner with Verizon Communications (NYSE: VZ) and Novatel Wireless for 5G NR mmWave technology trials. Qualcomm has emerged as a leader in 5G mobile connectivity.
Qualcomm will be better positioned than most to exploit the car-to-smartphone trend when it finally closes on its NXP Semiconductors acquisition. Peruse the technology embedded in any new car and it's easy enough to understand why Qualcomm's big bet on car-to-smartphone technology is also a smart bet.
Look past the problems and you'll find that Qualcomm is more than smartphones; it's more than Apple. Qualcomm is a long-term investment in the future of computing, which includes the internet of things, autonomous cars, 5G, data centers, and cybersecurity.
Look to the opportunities and you'll find they include immediate high-yield income in a proven dividend grower. They also include the potential for a lot of share-price appreciation.
Next week, I'm going to reveal my #1 big income strategy. Click here for complete access – it's FREE.
Save