It's been a wild ride lately. I think this two year chart of the Russell 2000 Small Cap Index pretty much sums it up.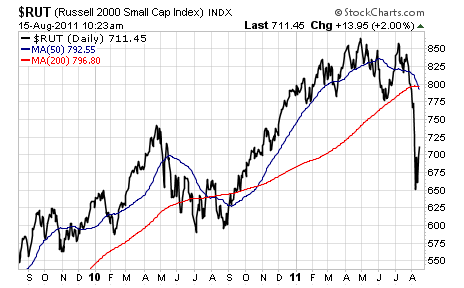 There are a lot of opinions being offered regarding the current state of the U.S., European and global economy. I'm sure you've heard many of them so I won't go into great detail here today.

The bottom line is that evidence suggests GDP growth is slowing, despite government stimulus. And many governments, ours included, are running out of options given their relatively high debt to GDP levels and already low interest rate policies.