Don't be confused by the recent decline in the company's stock price: GoDaddy (NYSE: GDDY) is a strong and rapidly growing business poised for continued growth in the months and years ahead.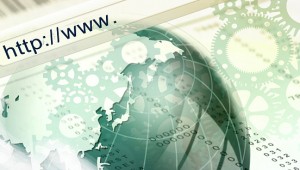 The GoDaddy earnings report on Wednesday underscored the strong demand for the company's Web hosting and publishing services.
The fourth-quarter earnings report showed total revenue rising 14.4%, and a small net loss which translated into $0.00 per share. GoDaddy said it had 13.8 million customers at the end of the year, up 8.7% from a year ago.
Stock Price Hits Turbulence

Bottom line? These are the numbers of a growth company. GoDaddy, which went public less than a year ago, has seen its stock price rise 45% since then. But the stock is down almost 10% year-to-date.
In the current environment, it's tough to separate the stocks that are falling on weaker prospects from those that have just drifted with the market. I'd put GoDaddy in that second bucket as a stock that may bounce around a bit with the turbulent market, but which is poised for long-term growth.
Here's why. GoDaddy is the world's largest Internet domain name registrar, but it is also a diversified business that provides a variety of Internet services such as Web page design and logo design to individuals and small businesses looking for an affordable way to establish a Web presence. At a time when more and more serious business and personal business is being conducted online, and when more and more people are going online to reveal their creative or entrepreneurial sides, this is a good business to be in.
GoDaddy isn't the only player but it does command a leading market share, with about 20% of the global domain name business. It also has a pretty good diversification, across multiple business segments, which are all performing pretty well.
GoDaddy Earnings Report Reflects Growth

The GoDaddy earnings report for the fourth quarter reflected revenues at its domain name business growing 9.5% while Web hosting revenues rose 12.7%. Revenues for its business applications segment jumped more than 50%.
Technology trends can change overnight with innovative new technologies rapidly rearranging the landscape. That said, from where we stand today, GoDaddy looks like a business with good momentum and a good plan. It has an extensive global presence and a lot of cash on hand. These times are turbulent times for most stocks but GoDaddy seems likely to go up over time.
Not convinced? Visit the company's website and see the services it offers that make Web publishing a breeze. Even if you don't come away with a new personal website, you'll likely be convinced of this company's strong value.
The Secret Silicon Valley Stock Exchange
Airbnb, Dropbox, and Uber don't trade on the Nasdaq. These investments are only available "off market." Until recently, they've only been available to billionaire investors, venture capitalists, and hedge funds.
Discover a simple back-door opportunity to invest today.
Just click here for the details.