The Wall Street Journal reports that . . .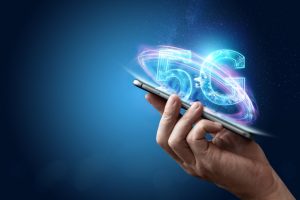 Apple (NASDAQ: AAPL) is in advanced talks to invest $1 billion in a new 5G technology.
5G is an explosive growth sector . . . and I'm planning to earn windfall profits with this #1 5G technology stock for 2019.
Go here for urgent details – inside the S.U.P.E.R. Investment Summit.
Apple is looking to buy the smartphone modem chip business from Intel (NASDAQ: INTC).
The deal could have Apple spend over $1 billion to acquire patents, designs and a team of engineers. The deal could be announced this week.
This deal would allow Apple to quickly launch its own line of 5G chips for the next generation of iPhones.
Intel has been investing billions of dollars in its smartphone chip business for the past decade. However, the company hasn't been successful in commercializing the products. And the business is losing over $1 billion annually.
Enter Apple.
The acquisition would allow Apple to quickly integrate this new 5G technology – rather than finding another partner. Apple has already opened an office in San Diego and hired 1,200 people to focus on the chip business.
Developing its own chips would allow Apple to further differentiate the iPhone from other smartphones.
Get urgent detail on the 5G technology revolution – click here now.
This deal could help Apple launch a 5G iPhone in 2020.
It's a shocking reversal for Apple – which been slow to launch a new iPhone with the latest technology.
Apple is often slow to adopt the latest technology. And often waits for its competitors to integrate the newest tech – and then learns from their mistakes.
As of March 30, Apple had $113 billion in net cash. That makes the $1 billion acquisition relatively small.
5G is one of the fastest growing opportunities. And I'll be discussing important details inside tomorrow's S.U.P.E.R. Investment Summit.
Just click here to RSVP (it's FREE).
Yours in Profits,
Ian Wyatt