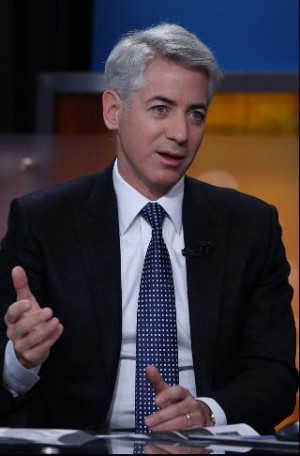 It's always interesting to see what activist investor Bill Ackman is up to, and the most recent disclosure is that he owns 7.5% – or about $5.5 billion – of Mondelez International (NASDAQ: MDLZ).
There is a very long and complex history preceding what is now called Mondelez. It is far too complex to recount here, but Mondelez is what was formerly known as the snack segment of Kraft Foods. It is in Kraft's history that I think we find some of the reason Ackman is interested in Mondelez.
Kraft made a $10 billion hostile acquisition of Cadbury Schweppes in 2009, to add a big confectionary angle to the company's snack foods division. At that point, Kraft held almost 15% of the candy and gum market.
Strangely, however, the Cadbury acquisition proved to be a pretty awful situation. Somehow the 15% sugar/chocolate industry growth didn't materialize, and Cadbury's sales went flat.
The integration was a disaster. Expected synergistic cost cuts never happened. Plants were closed. It was a real mess.
Then Kraft split into two companies, of which Mondelez was all about the snacks. As you can see from this list, they own some pretty huge names.
Alas, snack foods are on the "healthy food no-no" list. The entire world seems to be moving toward healthier eating, so sugary snacks are taking it on the chin, and that's why the big soda companies are struggling. In fact, Mondelez's second-quarter profit was down an abysmal 35% year-over-year.
Ackman's Angle
So why is Ackman here? With food companies, it usually means one or both of the following: enhancing performance by cost cuts and more efficient operations, or prepping the company to be acquired.
I suspect Ackman sees lingering bloated expenses from the Cadbury acquisition that he thinks he can cut. He actually tried to push for changes at Cadbury in 2007 before it was spun off. So the company has been on his radar for a long time.
Food companies are one of these businesses where there's just tons of overhead, and often there is also redundancy in the manufacturing chains among different brands in different parts of the world. It's entirely possible that Ackman may try to force the company to sell off some of the brands in order to consolidate some operations and save money.
One thing snack food companies typically have going for them are really nice margins, but Mondelez has been erratic with those margins. I think Ackman wants to firm them up, so they aren't ranging from 6% to 11%, but are instead always around 11%.
Mondelez has nice cash flow as well, generating around $2 billion per year, of which half is paid as a dividend. So anything Ackman does on the cost side is only going to improve that cash flow situation.
Ultimately, the speculation is that Ackman will push for Kraft Heinz (NASDAQ: KHC) to buy an improved Mondelez, which would be ironic considering it would be piecing Kraft right back together again. We also know that Warren Buffett loves these kinds of companies, and he has a huge stake in Kraft Heinz.
Time will tell, but Ackman rarely gets involved unless he has a plan in mind and pieces already in place to execute that plan.