There are indeed second – and third acts – in technology, as Adobe Systems (NASDAQ: ADBE) showed on Thursday when it reported surging income and revenues reflecting strong adoption of its cloud-based creative software services.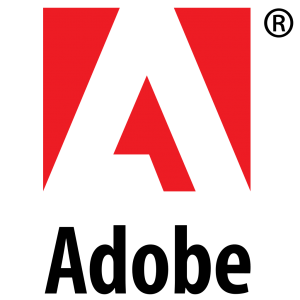 Founded in 1982, Adobe is elderly in tech time. But the company, which was one of the earliest household names in computer software that enabled consumers to do some rudimentary design work, has shown it's adaptable to today's much more competitive and faster-paced environment.
Adobe earnings soared in the first quarter. Revenue rose almost 25% to $1.38 billion, GAAP net more than tripled to $254.3 million and adjusted net income excluding one-time gains and charges jumped 48.3% to $332.6 million.
These results show a triumph both of Adobe's software products and of its strategy to offer more of these products over the cloud. This company, which came of age at a time when the most common way to purchase software was in shrink-wrapped packages off the shelf, has deftly adapted to a world in which software is essentially invisible and sold as a service.
Cloud Nine
Adobe makes digital media products for individuals and small businesses to publish content and it sells these services by subscription through its Creative Cloud product. In an indication of just how much momentum this business has, Adobe added 798,000 Creative Cloud subscriptions during the quarter and now has a total of almost 7 million subscribers.
As Adobe's first-quarter results soared, the company also increased full-year guidance.
"Our exceptional performance in the first quarter is an indicator of the strong momentum we are seeing across our cloud business," said Adobe CEO Shantanu Narayen.
While Adobe's embrace of the cloud computing trend has been critical to its survival and its success to date, it is worth noting that the cloud sector these days is a rather competitive battlefield. Strong Adobe earnings today in no way mean results will remain strong tomorrow, next month or next year. But for the time being, things look good for Adobe.
While Adobe's shares are down about 4% year-to-date, they've shown steady momentum over time and these latest results show that momentum is likely to continue.
This will change your life forever

A new technology is arriving in America right now. It's already transforming numerous industries—and threatening to completely upend many more. Not only does it promise to save countless lives and trillions of dollars, it's also going to make life much, much more pleasant for you. Even better: it can also make you a heck of a lot of money. But you better act fast—it's only a matter of time before this technology reigns supreme, not just here in America, but around the world. Click here now to discover it.