The billionaire activist investor Carl Icahn has found a new target, this time in financials.
Icahn has taken a roughly 2% stake in the massive insurer American International Group (NYSE: AIG) and is trying to break up the company.
AIG is one of just a handful of insurance companies that are considered "too big to fail." That is, they are considered systemically important financial institutions (SIFIs).
In an open letter to the insurer, Carl Icahn says that AIG is too big to succeed. His answer is to have AIG break up into three different insurance companies: One focusing on life, another on mortgage and the last one on property and casualty.
Icahn's letter quotes fellow billionaire John Paulson, who has called for an AIG breakup in the past. "By separating into three independent companies," the Paulson quote reads, "reducing unnecessary corporate overhead, operating at average industry returns, and buying back stock, AIG can trade at over $100 per share – 66% above its current $60 price."
Breaking up to avoid the SIFI designation is something that's been hot of late. The latest company to join the trend is General Electric (NYSE: GE), which has been shedding its GE Capital loan assets to get out from under the government's regulatory thumb. However, there are other precedents in the insurance space.
The Insurance Breakup Precedent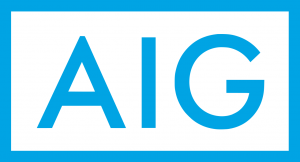 The idea of breaking up AIG isn't novel to Carl Icahn. It's something that has been mentioned by many others over the years. This includes former AIG Chairman Harvey Golub, who said four years ago that the company should be split into two.
The splitting of insurance operations is a move we've seen from other insurance companies. Consider Citigroup (NYSE: C), which spun off its property-and-casualty insurance business as Travelers (NYSE: TRV) in 2002 and later sold its life insurance business to MetLife (NYSE: MET).
Then there's Hartford Financial (NYSE: HIG), which split itself up in 2012 at the behest of John Paulson, who thought the then $20 stock was worth $32 if it split up. Hartford quickly sold its life insurance business and its stock price more than doubled in three years.
(Discover why spinoff stocks like these are making investors rich right here.)
A Disgruntled Shareholder Base?
AIG has been a hedge fund favorite following the financial crisis, attracting the likes of Daniel Loeb and Leon Cooperman. But these guys and other investors are likely yearning for more.
AIG has been underperforming other SIFI designated insures of late, including MetLife and Prudential Financial (NYSE: PRU). Since the start of 2011, AIG shares are up just 5%, while Prudential has surged 40% and the S&P 500 is up 65%.
What's more is that AIG has been trading at a discount to its peers since the financial crisis. Right now, AIG shares trade at 75% of tangible book value, while MetLife and Prudential are over 90%. Icahn could help close the trading gap that AIG has been seeing.
The Rebuttal
However, not everyone is in favor of breaking up AIG. This includes the head of AIG, Peter Hancock, and the credit rating agency Moody's (NYSE: MCO). Moody's has said a split could be credit negative for the insurer's debt.
Hancock notes that such a split would put a damper on AIG's earnings diversity. Granted, that's pretty obvious with any split. Still, Hancock insists that management has already considered the breakup and has no plans to pursue it. Of note, Hancock has also said that any split could reduce the value of its deferred tax assets.
Even still, other opportunities for slimming AIG down could include asset sales, such as unloading the United Guaranty mortgage insurer.
So what's next for Icahn?
AIG and Hancock plan on meeting with Icahn to hear his plan. And while Icahn said he's not planning to wage a proxy battle – for now – the opportunity is still on the table if AIG continues to push back against a split.
Although Carl Icahn isn't the first investor to push for the breakup of AIG, he could be the man to actually have the clout to get it done. If Hartford Financial is any indication, Paulson (and now Icahn) could be onto something at AIG.
Beyond that, Icahn could push AIG to unlock value for shareholders in other ways. This goes beyond a full-blown breakup of the company and could include a more streamlined approach to cost-cutting measures, the sell-off of insurance assets and additional buybacks.