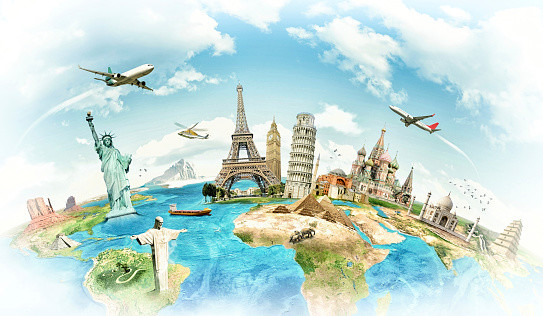 So here we have Airbnb muscling into hotel territory, and by extension, online travel agencies like Expedia (NASDAQ: EXPE) and The Priceline Group (NASDAQ: PCLN). Without doing any analysis, one might expect that this incursion is having a very powerful effect on hotels and online agencies.
In truth, however, things aren't that bad … yet. The U.S. travel industry enjoyed about $340 billion in bookings last year. One Cowen analyst has suggested that Airbnb managed to book $7.19 billion in reservations last year and would do $12.29 billion this year.  Airbnb booked 68 million stays last year and an expected to book 130 million stays this year.
Certain Hotel Categories at Risk
That sounds enormous, and yet it amounts to about 3.5% total market share in 2016. What's intriguing is that Airbnb appears to be more of a threat to specific categories of hotels rather than to the entire sector, or to the online agencies themselves.
We surveyed 1,400 U.S. travelers to gauge Airbnb's trajectory as it triggers shift from hotels to homes. Results were favorable for Airbnb, driving our LT est. of ~500M nights in FY20 & ~1B in FY25. We remain cautious on Hotel REITs as Airbnb places add'l pressure on top line, esp. in gateway markets. However, our cannibalization & market share scenarios indicate risk to Priceline/Expedia is overstated.

The idea here is that Airbnb guests are choosing very specific places to stay that correspond to very specific catgegories of hotels.
For example, if one is going to stay at a luxury resort, one is doing so because of the resort's amenities and locations, and Airbnb isn't much of a threat. Yet if one is just staying at a nice hotel in, say, Beverly Hills, then Airbnb because a potential competitor.
Airbnb and the Online Travel Companies
When you think about the midscale and upper midscale hotel categories, that's where Airbnb probably has an advantage. This is particularly true as far as price points. Hotels have to make a profit and can't offer rooms below market. However, Airbnb providers have no profit targets to meet. They can price their place so as to totally undercut the respective hotel.
Thus, the threat is really more directed at specific hotels rather than the online players.
Meanwhile, the online players aren't just sitting around. They want to play the same game. The Cowen analyst made it clear that this was going to be a reality for both Expedia and Priceline (and Expedia has already bought out HomeAway). The Cowen analyst said:
Priceline began investing heavily in alternative accommodations in Q4:13. Since that time, vacation rentals have increased as a percentage of properties listed on Booking.com from an estimated 29% to 46% today. Most of Booking.com's vacation rental properties are located in Europe.

The company has focused on maintaining 100% instantly bookable properties, in order to seamlessly integrate its vacation rental properties into the overall Booking.com experience and maintain high customer conversion rates. Booking.com has also specialized in adding new types of professionally managed 'self-catered product' in urban areas, such as apartment-hotels. We estimate that vacation rentals now account for ~15% of Priceline room nights booked.
This is why I think Priceline will buy Airbnb. Expedia gobbled up HomeAway but lacks the financial capacity to acquire Airbnb. Priceline has billions of dollars in cash and can take on debt.
A golden opportunity for the "little guy"

Imagine a tiny group of stocks so powerful, they're crushing the Dow and S&P 500—doubling their returns. Now imagine that these stocks legally lie outside of Wall Street's grasp. It sounds shocking, but it's true. Which means these powerful stocks are perfect for the little guy to scoop up and get rich from. Find out how right here.