On Tuesday, Alibaba Group (NYSE: BABA) released its much-anticipated earnings report for the quarter that ended Sept. 30. The news was good, and although the stock did shed some of its initial post-earnings pop throughout the trading day, Alibaba stock still closed the day up 4%.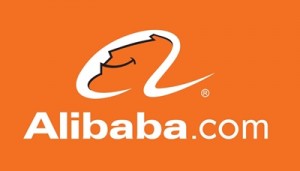 This was a pivotal moment for Alibaba.
The stock fell by around 40% from the end of May to the end of September, caught up in global concern over the Chinese economy. However, the stock is now up nearly 40% since that late September bottom even as we hear company after company blame their disappointing earnings on the Chinese consumer.
Whether or not Alibaba stock would be able to hold its freshly gained ground in the face of low confidence in the Chinese economy was certainly at stake during this latest earnings report. And Alibaba's earnings did not disappoint.
Alibaba Earnings Shine 
Let's get into the numbers.
The company generated revenue of around $3.5 billion, up 32% year-over-year. Meanwhile, the amount of revenue generated through mobile devices jumped by 183% year-over-year, rising to $1.7 billion – nearly half of Alibaba's overall revenue.
Gross merchandise volume is another key metric that is typically used to measure Alibaba's performance for products sold across its China platforms. This volume rose 28.3% year-over-year.
Any way that you slice it, Alibaba is doing incredibly well.
Consider that the company has 386 million annual active buyers – up 26% compared to last year. Mobile monthly users are up even more, up 59% from last year to a whopping 346 million.
It's also worth noting that the company's cloud computing and infrastructure business – a division that has been hugely successful for Alibaba's chief global rival, Amazon.com (NASDAQ: AMZN), is up 128% year-over-year.
Alibaba's Stock Buybacks
The good news doesn't stop there.
The company told us that it repurchased $2.74 billion worth of stock in the quarter.  I think this  will soon be viewed as a really good time to have bought the stock. Alibaba getting a good price for its own stock means a greater boost to the company's earnings per share, as there will be fewer shares outstanding.
Alibaba also recently announced that it would spend $3.5 billion to buy Youku Tudou, a video website commonly referred to as "China's YouTube."
In its explanation of the deal, Alibaba noted that it sees an exceptional advertising platform with the promise of boosting Alibaba's e-commerce platforms. Alibaba had previously invested $1.2 billion for an 18% stake in the company. On an analyst call after the announcement, Alibaba Vice Chairman Joe Tsai said that Alibaba needed to buy Youku Tuduo whole in order to gain full access to the potential benefits of the company's reach of 500 million monthly users across China.
Chinese Consumer Is Still Buying
The big takeaway from the Alibaba earnings report and earnings call is that the Chinese consumer seems to be quite healthy if you're looking in the right places.
We've heard from Chinese companies and from American companies that do business in China that the Chinese consumer is weak. But we hear a very different tune from companies like Apple (NASDAQ: AAPL) and Alibaba that seem to have no trouble reaching Chinese consumers with their superior product offerings.
The latest Alibaba earnings report simply confirms what we have previously written about it being the best way to gain access to China's economy. Alibaba is quickly becoming the backbone of commerce in China and its all-around huge numbers bode well for its future and its shareholders.
This is making ordinary people rich
Ordinary people across America are getting insanely rich. Take Gladys Holm. She never earned more than $15,000 a year as a secretary. But by making one simple move, she was able to leave an $18 million fortune to a children's hospital when she died. There's many more just like her. Find out how they did it right here.