Amazon earnings were good – but not good enough for many investors.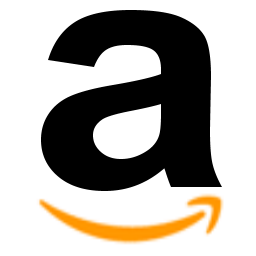 Amazon.com (NASDAQ: AMZN) stock tumbled $84 in after-hours trading Thursday when the Internet retailing and cloud computing giant reported fourth-quarter results that failed to grow at the pace investors were looking for.
Amazon Earnings Below Forecasts
It wasn't that the results were weak. But they did come in below forecasts. In addition, Amazon offered an extremely wide range in its forward-looking guidance, raising questions about its ability to deliver what investors have been waiting for: consistent, strong profits.
It seems the main number pressuring Amazon.com stock was its fourth-quarter profit of $1 a share, which fell significantly short of the consensus forecast of $1.56 per share. While revenues grew 22% and were more in line with forecasts, they also came up a little bit short of expectations.
Operating income at cloud computing division Amazon Web Services soared to $687 million from $240 million in the year-earlier quarter. These results underscored how Amazon's cloud computing solutions business is rapidly gaining momentum and is a strong contributor to the company's overall results.
On the face of it, these would seem to be strong numbers, particularly in a quarter that saw many retailers from Macy's (NYSE: M) to Wal-Mart (NYSE: WMT) struggle. But Amazon stock fell more than $84 in after-hours trading. That's because such high hopes have already been baked into the stock's price. Over the past year, Amazon.com stock rose more than 79%. It's grown about 261% over the past five years and more than 1,500% over the past decade.
Investors in Amazon.com stock, in other words, mean business. It's as if they expect the company to take them to the stars and are disappointed when the company only takes them as far as the moon (this metaphor is apt: space transportation is one of many businesses that Amazon CEO Jeff Bezos has invested in).
Uncertainty Behind Amazon Earnings News
Amazon has famously delayed profits for years in favor of reinvesting the money back into the business. The strategy has been an undeniable success in terms of growing Amazon's scope and reach, but it leaves the stock vulnerable to sudden, wild swings whenever its performance goes even slightly off-script.
Amazon's latest results reflect more than just a disappointing holiday season. They show uncertainty from the company itself about its direction. Amazon said that its sales in the current quarter will grow between 17% and 28% and operating income will be  somewhere between $100 million and $700 million. That's quite a range.
Amazon will likely continue to grow, and even after Thursday's sell-off, the stock has potential to grow sharply. But we're in an environment where investors are focused more on the bottom line and less on future projections. And by those standards, Amazon.com stock could be in for a rocky ride.
One sector you can't ignore

Fox News says investments in this sector "are set to soar over the next few years whether the public is ready for it or not." And for good reason: they're being spawned by the biggest technological breakthrough since the internet. It's so big it's throwing $2.5 trillion up for grabs. Act now, and you can grab a piece of it for yourself. Find out how right here.