Since its founding in 1997, Amazon.com (NASDAQ: AMZN) has crushed numerous companies, big and small.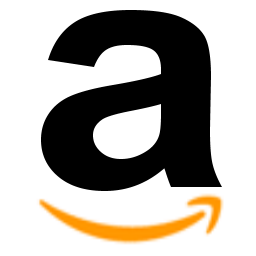 Borders, Tower Records, Good Guys and Circuit City were all brick-and-mortar retailers that met an early grave. Of course, thousands of local booksellers and electronics stores have also fallen victim to the growth of e-commerce.
Being the No. 1 online retailer, Amazon wants to steal market share from your downtown stores. It does that by providing a seamless marketplace for consumers to buy everything, offering the best prices and free shipping.
In its ever-expanding goal to dominate commerce, Amazon is also a strategic acquirer. For example, when a fierce competitor was dominating the diaper delivery business, Amazon simply bought Diapers.com for $545 million. And the company did the same with audiobooks leader Audible ($300 million) and online shoe retailer Zappos ($1.2 billion).
It's a true innovator that's expanding in cloud computing, drones for home delivery, online grocery shopping and video streaming.
The most recent development is that Amazon may have its sights on the package delivery business.
Right now, Amazon controls a large portion of the supply chain. But the final step of the process – actually delivering purchases to customers – is handled by three delivery companies: FedEx (NYSE: FDX), United Parcel Service (NYSE: UPS) and the U.S. Postal Service.
Recently, there's been speculation that this might change.
Earlier this month, Amazon announced that it would be leasing 20 Boeing (NYSE: BA) 767 freightliners. The company plans to create an air cargo network to assure timely one- to two-day delivery.
Building up its own delivery network – including planes, drones and delivery trucks – is part of Amazon's plan to better control its shipping costs. In 2015, the company's shipping costs totaled $11.5 billion. Meanwhile, revenues from shipping and handling were just $6.5 billion.
Until recently, shares of FedEx and UPS had been under pressure. One factor contributing to their decline was speculation that Amazon had its sights on disrupting the package delivery business.
But for the time being, FedEx and UPS appear to be doing just fine.
In fact, FedEx just reported outstanding financial results, including an 8% increase in sales and EPS that exceeded expectations. One particular highlight was FedEx Ground – the business segment that delivers packages for Amazon. Revenues from Ground jumped 30%, showing that FedEx is a huge beneficiary of Amazon's growth.
During the company's quarterly conference call, FedEx CEO Fred Smith was grilled on the risks posed by Amazon. He stated:
Concerns about industry disruption continue to be fueled by fantastical – and I chose this word carefully – articles and reports. In all likelihood, the primary deliverers of e-commerce shipments for the foreseeable future will be UPS, the U.S. Postal Service and FedEx.

We're not delivering from 50 fulfillment centers or 100 stores. We have the capability to pick up, transport and deliver an item from 95% of the human beings on the planet, much less every business in the world, within one to two business days, door to door, customs cleared.
Investors were impressed with the results, and sent FedEx shares jumping 10% Thursday. That marked the single biggest day for the stock in more than 20 years.
In my Million Dollar Portfolio, I've owned FedEx shares since 2010. The stock is currently posting a 94% gain – outperforming the S&P 500 by about seven points.
Right now, FedEx is benefiting from Amazon's growth. And the companies are likely to share a mutually beneficial relationship for years to come.
The longer-term prospects are less certain. Amazon is currently raking up financial losses of $5 billion a year in shipping costs. And when Amazon wants to be a profitable company, those huge losses won't be sustainable.
It's likely that Amazon will continue to expand its logistics and delivery capacity. Leasing 20 planes from Boeing is a first step. Opening retail stores for in-store pickup is a second step. And home delivery by trucks and possibly drones will happen next.
It won't happen overnight. But when it does, this could curb the growth at FedEx Ground.
Amazon could build its own delivery network. Or it could simply acquire FedEx. It may sound far-fetched today, but hear me out.
Amazon's $263 billion market capitalization makes it six times more valuable than FedEx. Even if Amazon paid a premium to the current FedEx stock price, Amazon shareholders would only be diluted by roughly 20%.
In exchange, Amazon would own its own delivery network and a profitable shipping company. Plus, it would shore up its annual shipping losses of $5 billion per year.
Amazon has never made a huge acquisition. But faced with the alternative of spending tens of billions of dollars to build its own delivery network, Amazon could choose to make an acquisition instead. FedEx would be the natural choice, since its current market value is roughly 50% less than UPS.
Right now, I'm "long" FedEx and don't own Amazon. Perhaps that will change in the coming years.
This will change your life forever

A new technology is arriving in America right now. It's already transforming numerous industries—and threatening to completely upend many more. Not only does it promise to save countless lives and trillions of dollars, it's also going to make life much, much more pleasant for you. Even better: it can also make you a heck of a lot of money. But you better act fast—it's only a matter of time before this technology reigns supreme, not just here in America, but around the world. Click here now to discover it.