Amazon.com (NASDAQ: AMZN) is no longer looking to just take over the retailing industry. It now has its sights set on the shipping industry.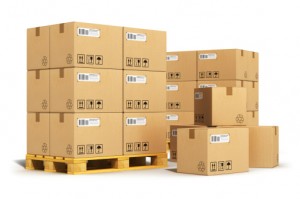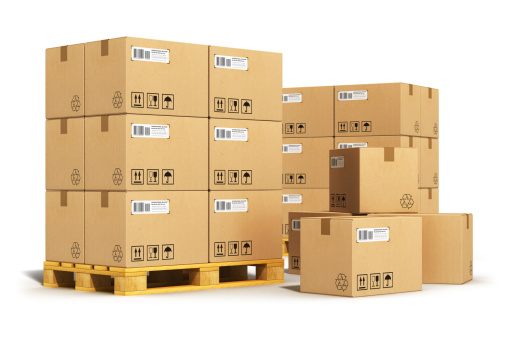 Amazon has been buying up trucks and is now looking to lease cargo planes. Amazon's strategy is to reduce shipping costs and exert more control over the shipping of its e-commerce goods.
Amazon's e-commerce business is booming and it had a record holiday season thanks to the uptake in its Prime memberships. Amazon added some 3 million Prime members during the week before Christmas.
Shipping its own products could be a big opportunity for Amazon. The company could get a handle on the last-mile delivery with its own fleet of drivers and delivery trucks; the last mile is the most expensive in the shipping process.
What's Ahead for FedEx and UPS
Shares of the major shipping companies are under pressure; FedEx (NYSE: FDX) and UPS (NYSE: UPS) shares were down more than 10% in 2015. The big question remaining is this: what's the ultimate fallout for UPS and FedEx?
First, these two companies still have a duopoly on the shipping market. Amazon, though a leader in e-commerce, is still a small part of global business for these two enormous shippers. Their massive infrastructures and capital investments over decades have built competitive advantages in the shipping industry.
If anything, Amazon's entry into the shipping market should help refocus UPS and FedEx. This includes upping efficiencies.  For example, UPS routes everything through a sorting center, but we could see the shift toward regional distribution centers to help cut transportation costs and shorten delivery times.
Big Shippers Still Hold Value

The key is that Amazon, while it will be able to ship its own packages, won't really be able to compete with the scale of UPS and FedEx. These two generate a large amount of their revenues from the long-haul international businesses. Amazon can't really compete with that. Nor does Amazon have any interest in competing in that market; instead, it's looking to lease smaller planes that aren't suitable for long hauls.
UPS and FedEx have some clear differences. UPS really outshined FedEx this Christmas, with a near 98% on-time delivery rate. This is just what UPS needed. 2013 and 2014 were off years for UPS. The shipper spent 2015 making investments in its infrastructure, which drove down earnings in the near term. Shares are down 7% over the last two years; however, the investments paid off this holiday season and should help boost margins going forward. 
FedEx, meanwhile, saw a number of delays and gifts not making it in time for Christmas. The one thing that FedEx does have going for it is that it's a relatively cheap stock – trading at 12 times next year's earnings.
But UPS offers a 3% dividend yield, compared to FedEx's 0.7% yield and Amazon's no dividend. And compared to Amazon, UPS is a bargain here. UPS trades at 17 times next year's earnings with a 26% return on invested capital. Amazon trades at 120 times next year's earnings and has a return on invested capital of exactly 0%. In the end, Amazon's entry into shipping could be overblown. It may be a buying opportunity for shippers – UPS in particular. 
This Is Making Ordinary People Rich
Ordinary people across America are getting insanely rich. Take Gladys Holm. She never earned more than $15,000 a year as a secretary. But by making one simple move, she was able to leave an $18 million fortune to a children's hospital when she died. There's many more just like her.
Find out how they did it right here.