With the annual September Apple (NASDAQ: AAPL) event taking place today at 1 p.m. EDT, the market focus is all about Apple.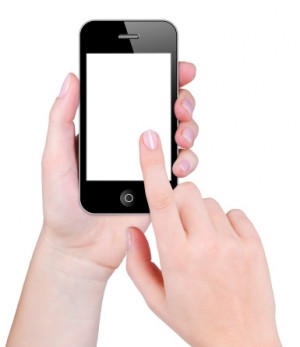 Apple has waged a very successful battle to steal market share from other smartphone, computer and tablet makers. But it's another off the field battle that it's waging that should be a bigger focus for investors.
This one is against none other than Google (NASDAQ: GOOGL), which is making strides with a new structure and a potential dividend. However, Google's changes, which include a reorganization that will create a new parent company called Alphabet, don't change the fact that it's vulnerable to Apple.
Ad Wars
Apple's iOS and Google's Android mobile operating systems already compete against one another, but now they're going to be battling in the mobile ad market.
Apple is looking to take revenue out of its competitors' pockets, while making its own product user experience better. The big news is that the newest version of its mobile operating system (iOS 9) is going to allow third-party ad blockers for the Safari browser, which will increase page load speeds and reduce screen clutter.
IPhones and iPads make up over half the mobile browsing market. That's a big deal for Google. Goldman Sachs (NYSE: GS) has said that Google generates about three-quarters of its mobile-related search revenues from iPhones and iPads.
Google has spent years of time and money to develop a set of data collection tools to make ads more personalized – much of which can be rendered useless if iOS users embrace ad block technologies on their iPhones and iPads.
In truth, Apple is making a statement for any company looking to capitalize on the $70 billion mobile marketing industry, which is, "You have to come through us." If effective, it could a true game changer that will position Apple as a very valuable partner for any company looking to make money from mobile ads.
This becomes even more apparent when you take into account the fact that users spend more time on iOS devices than Android devices. So while Android is used by more people, the length of time spent on mobile is dominated by iOS devices. Advertisers could be forced into a pay-to-play setup with Apple.
The Big Picture
Coming full circle, Apple has created a unique ability to offer a great user experience across software and hardware. It's not just about smartphones anymore. The Apple Watch is gaining some traction. According to IDC, it's managed to grow its market share in the wearables market to 20% since its launch.
The Apple Watch is already cutting into Fitbit's (NYSE: FIT) market share. Fitbit now has 24% market share, compared to 30% at the same time last year. It will be interesting to see what the Apple TV can offer in terms of growing Apple's ecosystem.
However, I'm still not sold on the "buy now" thesis for Apple's stock. Part of this is because of the potential demand shocks related to slowing iPhone sales in China.
The truth is, there's a much better way to profit from the newest iPhone right here.
Apple opening its iOS to ad blocking is a direct shot at Google, which still gets almost all its revenues from advertisements. It should help Apple gain some ground on Google, but in the grand scheme of things, will it be enough to persuade more Android users to switch to iOS?
That's the bigger question. If the answer is yes, then it could really be a one-two punch that puts Google on its heels.