Looking for the very best dividend stocks . . .
To buy now and hold forever?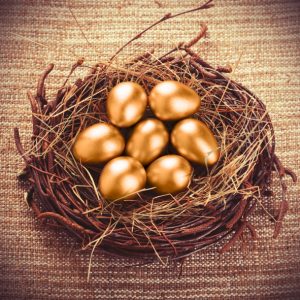 Go here to download a list of the 57 best dividend stocks.
It's available now inside my Income Freedom Masterclass (click here to access on Facebook).
So, what are these stocks?
They're known as "Dividend Aristocrats."
These exclusive stocks meet several key requirements.
First, they must be listed in the S&P 500 index. This well-known index tracks the performance of the very biggest 500 stocks trading on U.S. stock exchanges.
Second, they must have increased their dividend payments for at least 25 consecutive years.
It's important to realize that only 11% of companies in the S&P 500 index actually have achieved this threshold.
Dividend growth is one of the best ways to grow your wealth.
In fact, the Dividend Aristocrats have beaten the market for the last 28 years.
Click here to download a list of the 57 best dividend stocks on the list (just posted on this Facebook page).
Currently, these stocks currently pay out an average yield of 2.4%.
While that's a decent yield . . .
The real excitement is the fact that these stocks grow their dividends.
In yesterday's Income Freedom Masterclass video…
Steve Mauzy explained that dividend growth is the key to building wealth. That's because a company's share price tends to track the dividend growth.
For example, let's consider a dividend stock that pays out 3% in annual dividends. And it increases its dividends by 10% every year.
Well, that stock is likely to see its share price increase by 10% annually.
That means the total expected return would be 13% – nearly double the returns for the overall stock market.
Dividend growth stocks are just one part of my income strategy for 2019.
Get the list of 57 best dividend stocks . . . plus my best income trading strategies . . .
Inside the Income Freedom Masterclass.
Just click here for immediate access.
Yours in Profits,
Ian Wyatt