Warren Buffett, chairman and CEO of Berkshire Hathaway (NYSE: BRK-B), is arguably the greatest investor of all time. He has generated incredible investment returns for himself and Berkshire's shareholders, becoming one of the richest people in the world in the process.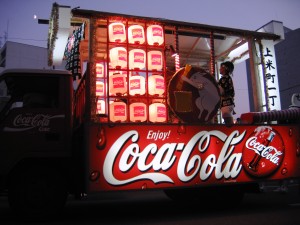 And yet, when perusing through Berkshire's investment holdings, it becomes clear that Buffett's strategy is fairly simple. He has invested in a number of extremely well-known, blue chip companies ("forever stocks") and held on for years.
Always Coca-Cola
One of Buffett's biggest investments is in Coca-Cola (NYSE: KO). As of June 30, Berkshire Hathaway held 400 million shares of Coca-Cola. That amounts to an approximately $15 billion stake in the company.
There is no doubt that Coca-Cola has enriched shareholders over many years. But whether the future will be as rewarding as the past is a different question. Coca-Cola's growth is stuck in neutral, as the changing consumer landscape is catching the company off guard.
Coca-Cola's New Reality
As a consumer company, it's critical to stay on top of ever-changing consumer dietary habits. Consumers are rapidly embracing healthier eating and drinking trends, and are taking a much closer look at what they are putting into their bodies than ever before.
A consequence of this trend is that consumers aren't drinking as much soda as they used to. In fact, soda sales have declined in the United States for the past decade. As a result, Coca-Cola's growth has gone flat. Revenue declined 3% last quarter, although much of that was due to the strong U.S. dollar. The company's adjusted profits came in at $0.63 per share, growing 8% year-over-year.
Clearly, Coca-Cola is still highly profitable. But growth is hard to come by, as the company still derives the majority of its profits from sparkling beverages like Coke and Diet Coke.
As a result, the Coca-Cola of the future may look far different than the company Buffett invested in so many years ago.
What Does Coca-Cola's Future Hold?
Coca-Cola is Berkshire Hathaway's second-largest holding, behind just Wells Fargo (NYSE: WFC). So it's clear that Buffett has a lot to lose if Coca-Cola is too slow in responding to changing consumer preferences.
Fortunately, the company is taking action. It has invested in a number of new brands outside its traditional sodas, such as Dasani water and Honest Tea. These brands are growing much faster than soda. To that end, Coca-Cola's still beverage segment posted 5% growth last quarter.
Indeed, Coca-Cola has a vast product portfolio, with more than 20 brands that each bring in at least $1 billion in annual revenue. It will need to continue building its portfolio away from just soda.
In the meantime, income investors will continue to collect Coca-Cola's hefty 3.3% dividend, which provides Berkshire Hathaway with roughly $528 million in annual income.
(For more Buffett-friendly stocks you can hold forever and generate massive amounts of income with, click here.)