After a dismal quarterly earnings report, Berkshire Hathaway is shaking things up by making a huge pivot toward buying growth opportunities.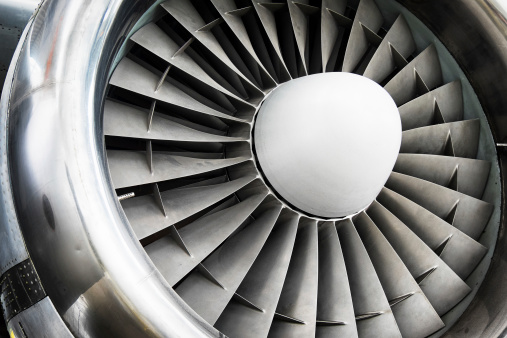 Warren Buffett has finally fired the elephant gun. This time, it's his biggest shot ever.
His Berkshire Hathaway (NYSE: BRK-B) is buying up aerospace supplier Precision Castparts (NYSE: PCP) for $37.2 billion, including debt. It tops Berkshire's previous largest deal ever, the $26.5 billion purchase of BNSF Railway in 2010.
Buffett runs a tight ship. The news broke over the weekend and the deal was officially announced Monday morning. The "talks" between Berkshire and Precision Castparts started just five weeks ago.
The buyout comes as some of Buffett's stock holdings like Coca-Cola (NYSE: KO) and International Business Machines (NYSE: IBM) have been underperforming, to say the least. So, it's fitting that he's making a renewed focus on buying entire companies.
There could be a changing of the guard at Berkshire.
The Precision Castparts deal was likely spearheaded by one of Buffett's two portfolio managers, Ted Weschler and Todd Combs. These two guys will likely be in charge after Buffett steps down.
Berkshire first started investing in Precision Castparts shortly after Weschler and Combs joined the company. It bought shares of Precision Castparts back in 2012 and had been buying up more and more of the parts company of late. Berkshire upped its stake by 47% during the first quarter of this year, and 37% during the fourth quarter of 2014.
Precision Castparts is a supplier of parts and fasteners to aircraft makers. But it also makes equipment for oil and gas companies. Its energy-related exposure is one of the reasons the stock was down 20% year-to-date before the buyout offer.
Ultimately, Buffett is taking advantage of the fall in oil prices to buy Precision Castparts at a price that's more than 15% off its all-time highs from 18 months ago. As Buffett told Reuters, "When you get a chance to buy a wonderful company, there is usually some reason why you are getting that chance, and perhaps a slump in oil and gas helps us in this case."
Buffett also knows industrial companies. His other big bets in the space include grocery distributor McLane, utility company Berkshire Hathaway Energy and the railroad operator BNSF.
Buffett owns a stable of companies that would be in the Fortune 500 if they were standalone companies. This includes BNSF and Geico, and now Precision Castparts will be added to that list.
The purchase of Precision Castparts isn't just about making a big bet on the boom in airline manufacturing. The deal comes comes just as Berkshire announced a recent plunge in income. Berkshire's net income was down to $4.01 billion last quarter, well off the $6.4 billion it generated in the same quarter last year. It missed Wall Street expectations badly.
The key to the loss was the fall in the value of its investments held in its insurance companies. It was the worst quarterly performance for Berkshire since the collapse of Lehman Brothers. But Berkshire isn't giving up on insurance all together. It's making a big pivot toward commercial insurance and away from reinsurance.
But in the end, Buffett's biggest buy ever is a sign of new things to come. Berkshire is relying less on insurance and will likely look toward buying up companies that can help "juice" growth. Buying up small companies won't do this, and it appears that Buffett's two lieutenants recognize this. Big deals could be a staple of the Berkshire portfolio going forward.
Buffett's Island Paradise

Imagine the ultimate safe haven for investors—no personal or corporate income tax, no capital gains tax—where wealth can be amassed far faster than you ever dreamed possible. This island paradise is no dream. It's real. And it's why Warren Buffett and many other mega-wealthy investors have parked billions of dollars here. Go here to join them today.