Big money is starting to sniff around the oil and gas pipeline companies.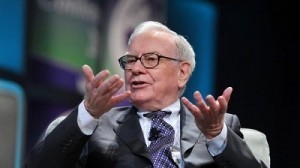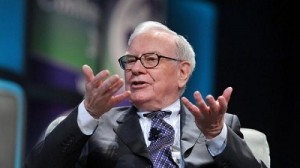 Earlier this month, 13F filings for the fourth quarter showed that David Tepper's Appaloosa Management had put about $100 million each into Energy Transfer Partners LP (NYSE: ETP) and Kinder Morgan (NYSE: KMI).
Warren Buffett's Berkshire Hathaway (NYSE: BRK-B) made an even larger bet. As of Dec. 31, it had established a new $396 million position in Kinder Morgan.
Buffett's Kinder Morgan investment parallels his recent building of a larger position in another energy company, Phillips 66 (NYSE: PSX).
Buffett Sees Value
The investments by both Tepper and Buffett are welcome news for the beaten-down energy MLP sector. This chart from Bloomberg gives the grim details:
No doubt the general energy MLP beatdown attracted Buffett to the bellwether of the sector. Shares of Kinder Morgan lost more than 60% in 2015.
The company itself is no doubt struggling. Its profits fell nearly 70% year-on-year in 2015 as lower energy prices hit hard. Kinder Morgan announced a massive 75% dividend cut in December in order to preserve much-needed cash and help preserve its investment-grade credit rating.
Too Hasty?
At first blush, the Kinder Morgan investment is a logical Buffett move.
As I discussed with his Phillips 66 investment, Buffett loves energy infrastructure. Morningstar's Peggy Connerty told Reuters, "KMI has many of the qualities Buffett looks for in his investments, including stable, fee-based assets which generate significant amounts of cash flow."
But I was surprised that Buffett's Berkshire Hathaway jumped so soon into Kinder Morgan.
There are likely more major problems coming down the road – and soon. The big one is the price of oil, which has been highly correlated with the performance of MLP stocks.
Why the correlation? The reason is that a slowly declining or even steady oil price at current levels is bad news for many U.S. shale companies. They are on the ropes, financially.
A good number will likely go into bankruptcy. The consultancy Deloitte stated in a Feb. 16 report that up to a third of U.S. exploration and production (E&P) companies are at risk of bankruptcy.
Some investors may think, "So what?" The pipeline companies all have long-term, rock-solid contracts for use of their pipelines, right?
That may not be true.
The Disease Spreads
There are two pending court cases involving Sabine Oil & Gas and Quicksilver Resources, which are respectively trying to use Chapter 11 bankruptcy protection to get rid of long-term contracts with pipeline operators.
Particularly at risk are the contracts that guarantee pipeline operators fixed fees to transport even very minimal volumes of oil and gas. Michael Grande, director for U.S. midstream energy and infrastructure at Standard & Poor's, said to Reuters, "They will probably be the first things thrown out (by courts)."
If these first court cases are successful, many more energy companies will be in the courts trying to tear up existing contracts with pipeline companies. This may end up spreading bankruptcies from the E&P sector to the supposedly safe "toll road" pipeline sector.
I will especially be watching Chesapeake Energy (NYSE: CHK). If it files for bankruptcy, as many expect, look out. The pipeline companies will get hit again.
If a worst-case scenario happens, how low could Kinder Morgan go?
Kevin Kaiser of Hedgeye, a long-time Kinder Morgan bear, says, "There is still substantial downside to fair value, which we believe is less than $10 a share." This analysis came before the court cases and was largely based on Kinder Morgan's massive debt.
Kaiser's been right so far on Kinder Morgan. If he is right again, Buffett will have to display his much-vaunted patience and keep buying Kinder Morgan on the way down.
How Rockefeller Really Got Rich
Upon his death, John D. Rockefeller held a fortune worth $336 billion in today's dollars. But the conventional account of how he actually made his billions is way off base.
The truth is, much, if not most of Rockefeller's vast fortune was due to one simple move. And by making this same move, ordinary people across America are getting rich, too.
The best part: you can join them today. All it takes is a few minutes.