It's been a tough stock market.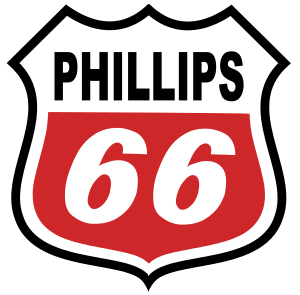 One need look no further than the performance of Warren Buffett's Berkshire Hathaway (NYSE: BRK-B). It lost a bit over 12% in value in 2015. That is only the 11th negative year for the company's stock since 1965.
That share price drop was the worst relative performance versus the S&P 500 for the Oracle of Omaha since 2009. Two of his biggest stock market investments – American Express (NYSE: AXP) and IBM (NYSE: IBM) – have been vast underperformers.
Once again, as during the dot-com bubble, people are coming out of the woodwork saying Buffett has lost his touch.
I beg to disagree.
Buffett Loads Up on Phillips 66
The doubters point to his latest investment in Phillips 66 (NYSE: PSX) as his next loser.
Buffett purchased about 6 million additional shares of the oil and gas company earlier this month. This brings his total investment in Phillips 66 to more than $5 billion.
Buffett's detractors say he has a terrible track record with regard to oil-related investments. Even Buffett admits his investments into ConocoPhillips (NYSE: COP) and Exxon Mobil (NYSE: XOM) had "terrible timing."
Now some believe Buffett is buying into the oil refining sector right at the peak of its valuation. Refiners have enjoyed, more than anyone else, the fruits of falling oil prices.
This is the kind of "analysis" you get when one only takes a cursory glance at the situation.
Phillips 66 Is an Infrastructure Play
Warren Buffett is not buying shares of Phillips 66 as a bet on oil prices, nor for its massive refining capacity. He's buying it as an energy infrastructure play.
The company holds interests in chemical assets. CPChem is a 50/50 joint venture with Chevron (NYSE: CVX). The venture is building a $6 billion ethane cracker near Houston.
Phillips also has midstream assets such as DCP Midstream that offer higher historical returns than refining. Some of the these assets reside in Phillips 66 Partners (NYSE: PSXP), which is majority-owned by the parent company.
These non-refining assets differentiate Phillips 66 from many of its peers, as it adds earnings stability. I believe this will make the company an outperformer to its peer group in the years ahead.
One key reason for my optimism is that Phillips 66 CEO Greg Garland is pushing the firm further and further away from refining. Garland is the former president of CPChem and is investing heavily into energy storage, transportation and processing.
Of this year's $3.6 billion capital budget, only $1.2 billion is going into refining. Phillips is spending $2 billion this year into things like pipelines, rail terminals and processing plants. The budget figure excludes spending by Phillips 66 Partners.
This strategy is very similar to what Buffett is doing at Berkshire Hathaway. In 2014, the energy portion of the conglomerate absorbed 43% of all capital expenditures. Many of these expenditures were in energy infrastructure.
Synergies Between Phillips 66 and BNSF
Another overlooked point to Buffett's Phillips 66 investment is the synergies between Phillips 66 and Berkshire Hathaway's BNSF Railway division.
Phillips is now a big customer of BNSF, the biggest player in oil-by-rail. Nearly all of its refineries are serviced by BNSF rail lines.
The company has expanded its railroad car handling capabilities and is still investing in that area. Phillips is believed to have one of the industry's most modern fleets with over 11,000 tanker cars.
The smooth interaction between Phillips and BNSF stands in sharp contrast to BNSF's relations with other refiners. Both Valero Energy (NYSE: VLO) and Tesoro (NYSE: TSO) have sued BNSF for levying a surcharge on their old, outdated railcars.
Buffett Buying Cheap
So Buffett buying more shares in Phillips 66 makes a lot of sense to me.
It's classic contrarian Buffett – buying an asset or asset class when it is unloved by Wall Street. And nothing is more out of favor right now than anything to do with energy infrastructure. Just ask any owner of a master limited partnership.
Remember Buffett's words on investing: "You want to be greedy when others are fearful. You want to be fearful when others are greedy. It's that simple." Seems like he's taking his own advice.
Warren Buffett's Big Secret

Warren Buffett didn't become the world's richest investor by accident. He did it by investing in a certain kind of stock. Few realize what separates this kind of stock from 99% of equities. But once you do, you'll never invest the same way again. Discover Buffett's big secret right here.