Warren Buffett is selectively bullish on energy. In fact, he's only focusing on two parts of the energy market: oil sands and oil refinery stocks.
For several quarters, Buffett's Berkshire Hathaway (NYSE: BRK-B) has been buying up Phillips 66 (NYSE: PSX), one of the largest U.S. oil refinery companies. In January, he bought even more, taking his stake in the company to more than 13%.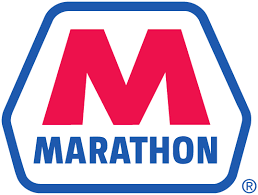 Refinery stocks have done fairly well despite the crash in oil prices over the last couple years. The refininy sector has continued to capitalize on the spread between West Texas Intermediate crude oil (the U.S. price benchmark) and Brent crude (the European benchmark). Refiners can take the cheaper WTI oil and sell it at higher Brent prices.
Why Buffett Loves Phillips 66
In the U.S., there are three key refiners. Besides Phillips 66, there are Valero (NYSE: VLO) and Marathon Petroleum (NYSE: MPC). So why has Buffett targeted Phillips 66?
Phillips 66 not only offers refining, but it also has chemicals and marketing operations. This somewhat diversified business helps strip out some of the volatility at Phillips 66 during varying commodity price environments.
However, there appears to be bigger things at work when it comes to Buffett and Phillips 66. The real reason for Buffett's Phillips 66 investment is the synergies between Phillips 66 and Berkshire Hathaway's BNSF Railway division.
Phillips 66 is a big customer of BNSF, so Buffett inherently has a vested interest in Phillips 66. So while it's the best refiner for him, it might not be the best one for other investors.
The Refiner Investors Should Bet On
Since the time I profiled Valero in 2014 as one of the best plays in the oil market, shares have gone up 20%. However, Marathon Petroleum hasn't been so lucky.
Valero is the largest refiner in the world and is a pure-play refining stock, with its biggest benefit being oil production from Canadian oil sands. Meanwhile, oil production in the U.S. shale segment has continued to fall, putting further pressure on small refiners like Marathon Petroleum. Marathon shares are down nearly 40% over the last year, which makes it an enticing buy today.
The reason that Marathon stands out is that it's not a pure-play refiner. It also has midstream (transportation) and retail (gas station) exposure. The company is investing more in these businesses to get away from the volatile refining industry.
The goal is to get operating earnings from refining to less than half its business. In the meantime, it should benefit from its refining capacity that's located in key growth areas. About 60% of its capacity is in the Gulf Coast, where cheaper crude oil is available relative to other regions and refiners.
In terms of diversifying beyond refining, these catalysts have yet to be factored into the stock price. Marathon has a master limited partnership, MPLX LP (NYSE: MPLX), that it uses to make bets on the midstream market. MPLX bought up MarkWest Energy Partners last summer, which should prove to be a long-term positive, but the timing proved negative as the market continues to sell off MLPs as oil prices fall.
Marathon also doubled its gas station presence when it closed the purchase of Hess's (NYSE: HES) retail business just over a year ago. The key for gas stations is that they are benefactors of low gas prices. Low gas means people travel more, boosting the business for higher-margin products like food and beverages at the convenience stores.
At 4.2%, Marathon is offering one of the best dividend yields in the industry. It also has one of the best returns on assets and capital, coming in at 11.4% and 16%, respectively.
Let's not forget that Marathon is trading at less than 6 times next year's earnings estimates, while Phillips 66 trades at 10 times forward earnings.
Investing in Warren Buffett's stocks has been a tough proposition of late. Phillips 66 is a bright spot, but his motive is for buying the stock goes beyond just the fact that it's cheap, or that it has a 2% dividend yield. Thus, investors should look to other refiner plays when it comes to positioning themselves for the most upside.
When it comes to holding stocks, Warren Buffett has declared that Berkshire's "favorite holding period is forever." If you're looking to buy and hold for the long haul, you can't do much better than these stocks right here.