Cannabis drinks are a booming business…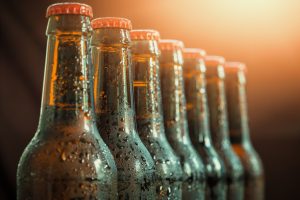 With sales expected to grow 1,473% in the next six years!
One tiny Canadian company plans to earn windfall profits from this booming new industry.
Click here to claim your private PRE-IPO shares today!
Let's face it…
Most folks have NO interest in smoking pot. Yet 70% of Americans people regularly drink beer, wine and spirits.
Of course, alcohol creates lots of health problems. It's high in calories and causes cause cancer and other diseases. That makes it the fourth-leading cause of death for Americans.
Enter cannabis beers.
These new drinks – rolling out in 2019 – will offer consumers a similar experience to alcoholic drinks…
WITHOUT the negative health consequences.
That's why this Pre-IPO company plans to launch cannabis beers on October 17. That's the date Canada will allow companies to sell drinks containing CBD and THC.
Go here to become an early investor – claim Pre-IPO shares for just $2.50.
That's one reason the CEO of Molson Coors (NYSE: TAP) says cannabis beers could be a $3 billion business. And that's ONLY in Canada – a country that's 90% smaller than the United States.
Meanwhile, new research from Zenith Global projects huge growth in the U.S. The report says cannabis infused drinks in the U.S. will reach $1.4 billion in sales within 6 years.
That's a 1,473% increase from $89 million in sales last year!
In Colorado, the former brewer at Blue Moon Belgian Wheat is launching cannabis beers.
The new company is called Ceria Brewing Co. And they're making a cannabis-infused, non-alcoholic beer called Grainwave Belgian-Style White Ale.
The beer contains THC and gives consumers a "high" within 15 minutes of consumption.
The beer is available at 50 Colorado dispensaries. And it sells for $9.
Cannabis drinks will be a huge business. And the early players in this sector stand to earn a fortune.
That's why I'm jumping into cannabis beverage stocks right now. This segment of the legal weed business is still overlooked – creating a massive profit situation.
Click here ASAP for today's urgent briefing.
Yours in Profits,
Ian Wyatt