One Canadian cannabis company just made a major move into Florida.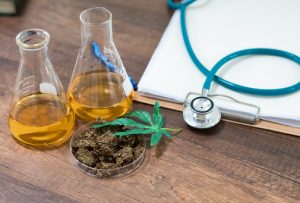 Scythian Biosciences (OTC BB: SCCYF) just paid $136.5 million to enter the market . . .
By acquiring privately held CannCure.
Go here to discover my top two stocks for the "Buyout Boom of 2018."
Florida.
It's the third-largest U.S. state with 21 million people. Plus, it has the largest population of retirees in America.
That makes this a great market for these cannabis companies (click here).
During the last year, Florida's number of medical marijuana patients jumped 52%.
But that's just the start . . .
Because the state's cannabis sales are expected to top $2.5 billion within seven years!
Like most Americans, Floridians largely support legal weed. According to a recent poll . . .
88% support legalization of medical marijuana
72% of voters below age 30 support full legalization
55% support legalization for recreational use
On Nov. 6, Floridians will vote on a medical marijuana referendum.
It requires 60% approval – and would be a major achievement.
Deal Includes 1 of 13 Florida Cannabis Licenses
Scythian Biosciences is essentially buying its way into Florida.
Through the purchase of CannCure . . .
It's the latest development in the cannabis buyout boom. Scythian Biosciences will acquire a 60% equity stake in two separate companies. That includes 3 Boys Farms – a company growing cannabis in 40,000 square feet of greenhouse space  – and its Florida medical marijuana license.
Plus, Scythian Biosciences will acquire an unnamed medical organization with over 50,000 patients.
The company plans to open cannabis dispensary locations in Fort Lauderdale, West Palm Beach, North Miami Beach, Hollywood, Fort Myers, Port St. Lucia, St. Petersburg, Orlando, Tampa and Jacksonville.
The deal includes $93.3 million in newly issued stock . . . and an extra $43.2 million in cash.
Once completed, the combined company will be valued at . . .
$195 million.
Cannabis Buyout Boom Rolls On
The deal follows another acquisition in the Sunshine State last month, also part of the cannabis buyout boom.
MedMen (OTC BB: MMNFF) paid $53 million to purchase a five-acre cultivation facility. Plus, the acquisition gives MedMen the right to open up to 25 dispensaries in South Florida.
Canada's cannabis market goes LIVE on Oct. 17. And Deloitte estimates that it could be an $8.7 billion market.
The top companies in Canada want to dominate that market . . . plus take their expertise around the world.
These recent acquisitions in Florida are the latest sign that the "cannabis buyout boom" is now underway!
Click here for my top stocks to BUY NOW.