With more than 200,000 patients enrolled . . .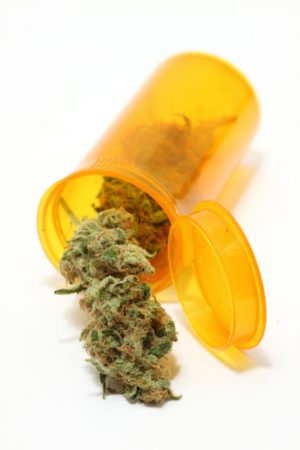 Medical marijuana in Florida is booming!
One market-leading company is secretly preparing for a stealth IPO.
Click here to become an early IPO investor (it's FREE).
There are now 119 medical marijuana dispensaries in the Sunshine State. That's a 213% increase in the last year.
Approximately two new dispensaries are opening every single week.
Plus, 10,000 Floridians are enrolling in the state's medical marijuana program every single week.
That makes the state one of the fastest growing markets in the country.
Right now, only 10 companies operate Florida's 119 dispensaries. And the market is dominated by five companies that operate four out of every five locations.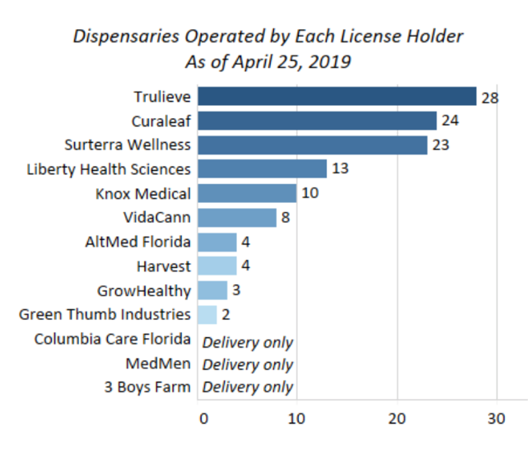 Source: Marijuana Business Daily
Most of Florida's major players are already publicly traded.
Yet one little-known company remains private. That means new investors can get in at the ground floor – before the stock takes off.
My research shows that early investors capture the vast majority of the profits.
Therefore, it's crucial to invest in new "pot stock" IPOs as soon as these stocks start trading.
That's why I'm tracking 21 upcoming cannabis IPOs.
Now, you won't hear about these new companies on CNBC or in The Wall Street Journal. That's because these companies don't go public on the New York Stock Exchange or NASDAQ.
Instead, they go public in a secret "Stealth Crossover IPO." Go here and I'll reveal exactly how this works.
As a result, these new cannabis companies are completely ignored by the financial media.
Now, this might sound like bad news . . . but it is actually hugely beneficial.
That's because this lack of publicity means that YOU can secure shares on Day One – at the lowest possible price.
One of Florida's top dispensaries could be secretly preparing to go public.
It's actually one of the top stocks on my upcoming alert list of cannabis IPOs. And I'd like to bring you up to speed (before the stock starts trading).
Go here to become a cannabis IPO insider.
Yours in Profits,
Ian Wyatt