The shopping shift away from conventional brick-and-mortar stores to online shopping is catching on.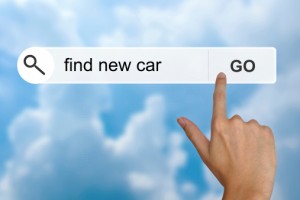 But I'm not talking about buying shampoo and books via Amazon.com (NASDAQ: AMZN). Rather, there's a new trend emerging: buying cars online.
Being the Amazon of anything is tough. So understandably, the market is a little hesitant when it comes to crowning the Amazon for cars. TrueCar (NASDAQ: TRUE) has been the closest thing to an Amazon for cars that we've seen, and that hasn't turned out well. Its shares are down 77% on the year.
The Next Amazon
But then there's the largest dealership, CarMax (NYSE: KMX), which has a market cap that's close to double its nearest competitor, AutoNation (NYSE: AN).  
In the broadest sense, auto dealers are an underrated play. Even Warren Buffett has taken notice of the opportunities that car dealerships are offering. The Oracle of Omaha bought over 80 dealership earlier this year.
CarMax isn't the cheapest stock, with a price-earnings ratio of 20, but its size and growth opportunities are key. Shares are down close to 5% since the company posted second-quarter earnings two weeks ago. The $0.82 a share in earnings, which grew 17% year-over-year, wasn't enough to impress the market. But what impressed me was CarMax's comments on online shopping.
Of note, CarMax said it's seeing a shift in consumers doing more research from home, as well as more transactions from home. And in some cases the entire transaction is being done from home.
CarMax has been an industry leader in terms of margins and profitability. And despite being the biggest company in its industry, it has opportunities to grow market share by opening new stores and tapping into the online market.
Granted, selling cars isn't as sexy as Amazon's business, which offers nearly every product imaginable. However, selling cars is a higher margin business, and margins will get even higher as sales shift toward e-commerce.
A recent Accenture survey revealed that most people in the U.S. prefer buying a car online. Upward of three-quarters of people surveyed noted that they would take advantage of an opportunity to have the entire car purchasing process online – from paperwork, negotiation and financing to delivery.
Shares of CarMax are up over 100% for the last three years, versus the S&P 500's return of 33%. Shares  of AutoNation have performed right in line with the market. Needless to say, AutoNation has been an industry laggard.
Granted, I've touted AutoNation a few times in the past, given its superior balance sheet, relatively cheap valuation and strong returns on capital. AutoNation is still interesting, though it's more of a play on margin expansion, which should come as it shifts more of its operations toward higher margin auto repair and used-vehicle operations.
But in the end, CarMax has shown a resilience toward identifying profitable trends in the auto industry and capitalizing on them. It looks like it could be the big winner in the online auto industry. Its "no-haggle" pricing has been a hit and its high-margin finance arm, CarMax Auto Finance, gives it an advantage. Of note, about 40% of its car sales are financed via CarMax Auto Finance.
With its natural ability to make customers feel at ease and its ability to finance vehicles in-house, there's no reason that CarMax won't be the leader in selling cars online.
Slashing your car insurance premiums by 90%
If you're like me, you hate dealing with insurance companies. The paperwork…the delays…the denials. Even though you promptly pay your (increasingly high) premiums every month…there's no guarantee the insurance will be there for you when you need it most. Like too many Americans, the situation you face will be one where you fight tooth-and-nail to pry away the money you desperately need. Yet thanks to one special technology, your premiums could be slashed by 90% or more and save you an average of $816 every year. Click here to discover it.