Carl Icahn, perhaps one of the world's best-known billionaire investors, is having a rough year. This carries over from 2015, when shares of his public investment vehicle, Icahn Enterprises (NASDAQ: IEP), were down 35%. Icahn owns 90% of Icahn Enterprises.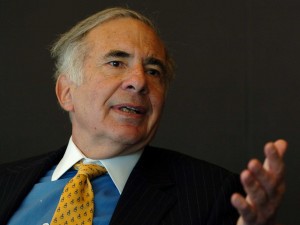 2015 was Icahn's worst year since the financial crisis. Part of the issue has been Icahn's big bets on commodity companies like Chesapeake Energy (NYSE: CHK) and Freeport McMoRan (NYSE: FCX). These investments are really weighing on his hedge fund. Standard & Poor's has said that it may cut Icahn Enterprises' credit rating to junk status.
But let's not forget that following a huge loss in 2008, Icahn bounced back with large gains for three years in a row. It's also encouraging to see Icahn shifting away from the volatile commodity industry to the ever-growing auto industry.
Icahn agreed to buy Pep Boys earlier this year, which operates auto repair shops and auto parts stores. He plans to integrate Pep Boys with the other auto maintenance company he owns, Auto Plus.
This week Icahn also announced plans to buy the 18% of Federal-Mogul Holdings (NASDAQ: FDML) he doesn't already own. Federal-Mogul is an auto parts company that makes products like engine bearings, ignition products and brake pads.
In Good Company
Carl Icahn's stock picks of late have followed the thesis of Warren Buffett, who has also been betting on the auto industry. A couple years ago he bought up Van Tuyl Group, the largest private network of auto dealers. And one of the only stocks Buffett's Berkshire Hathaway was buying last quarter was Axalta Coat Systems (NASDAQ: AXTA), which supplies paints and finishes to the auto industry.
What's notable about the bets that Icahn and Buffett are making is that the auto industry is already hitting new highs. These billionaire investors are betting that the industry will continue to perform well. February auto sales hit a 15-year high for the month, up 6.7% from the same month last year.
Auto sales are now running at an annualized basis of 17.43 million vehicles, above the 16.32 million in February 2015. And the industry has tailwinds to continue breaking records, assuming gas prices, unemployment and interest rates remain low.
Best Auto Plays for 2016
Following the leads of Icahn and Buffett, a pair of stocks that stand to benefit should the billionaire investors' auto thesis hold true are Lear Corp. (NYSE: LEA) and Allison Transmission Holdings (NASDAQ: ALSN). Lear is one of the cheapest auto parts companies around, trading at less than 8 times next year's earnings estimates. Allison Transmission trades at just 9 times forward earnings.
For Lear, it's a simple play on the continued rise of autos. Lear is a major supplier of seating and electrical components in vehicles. It should win regardless of which automaker does best, and its key tailwinds include the fact that cars are increasing their electrical and software content.
Meanwhile, Allison Transmission is a play on the North American truck market. Allison's bread-and-butter market is automatic transmissions for medium- and heavy-duty trucks. Its key growth opportunities lie with breaking outside the North American market. And it's a big market opportunity at that, as less than 10% of vehicles on the road outside of North America are automatic transmissions.
Both and Icahn and Buffett have struggled of late. However, they look to be onto something with the auto theme. While you might not be able to piggyback on their investments directly, you can still capitalize by betting on the likes of Lear Corp. and Allison Transmission.
Tesla, Apple and Google Are Creating This
When people think of Tesla, what immediately comes to mind is the world's first electric car. It's an astounding achievement. But what few people realize is that Tesla's next technological wonder could easily put it to shame. Morgan Stanley says this breakthrough could save the American economy $1.3 trillion each year. And Tesla's not the only one racing to get it out the door. Apple and Google are working on their own versions too.
Get the whole story right here.