Collect $2,363 on May 22 (click here now).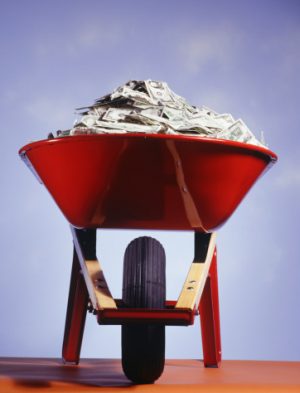 One little-known midwestern company just made the news . . .
With its huge $2,363 payment.
Click here to get on the list ASAP.
This company just announced that it is paying out over $260 million to stakeholders . . .
Allowing you and me to collect a huge check on May 22.
Let me explain . . .
Back in 1956, a 19-year-old named Charles bought one truck.
And he hung out his shingle as a trucker.
Today, he runs a multi-billion-dollar trucking company with 7,400 trucks and 24,000 trailers. And as you might expect, it's become a major success.
Shipping is a big business. And Charles' company does over $2 billion in annual sales. While the company is based in the Midwest, it ships worldwide.
Last year the company's profits totaled nearly $170 million.
Charles has entered semi-retirement. And he collects a small $12,466 salary from his company.
As a stakeholder, he owns 30% of the company.
This week, Charles decided to do something unusual. He's sending out checks totaling more than $260 million to the stakeholders in his company.
Confirm your payment address (go here now).
Now, because of his personal stake in the company . . .
Charles can expect to collect $78.9 million next week!
That's a huge cash windfall for the 82-year-old truckdriver. It's plenty of cash to buy another vacation home . . . make a charitable donation . . . and setup his kids and grandkids for life.
Here's the best thing . . .
Regular folks like you and me can also get paid next week.
My wife and I plan to collect $2,363 in instant cash. And I've decided to have that payment directly deposited in my bank account.
You can join me right now.
How?
It all starts by clicking here right now.
You'll be thrilled when the check for $2,363 hits your account!
Yours in Profits,
Ian Wyatt