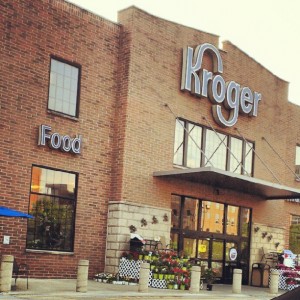 The world's second-largest grocery store chain just made major news . . .
CNBC reports that "Kroger will sell CBD products."
It's big news for companies producing CBD – including this 403% growth stock.
Go here to secure your Pre-IPO shares for just $1.25.
Kroger (NYSE: KR) is the world's second-largest grocery store.
The company has 2,764 grocery stores. Even if you haven't shopped at Kroger, you probably know its store brands including Fred Meyer, Ralphs, Food 4 Less and Kwik Shop.
The company has incredible reach in the U.S.
Nearly one in three Americans regularly shops at a Kroger-owned grocery store.
Soon, CBD products from this little-known CBD company could be in your local Kroger store. Click here for urgent details on this upcoming IPO.
On Wednesday, the grocery store chain announced plans to sell CBD products. The initial rollout includes 945 stores in 17 states.
Kroger will initially sell CBD topical products including creams, balms and oils. In the future, the company may add CBD-infused food and drinks to its shelves.
Additionally, Kroger could quickly roll out CBD products in all 2,764 stores.
It's common for big retailers to test new products in a small portion of locations. And if successful, they'll conduct a large-scale rollout.
Kroger joins mainstream retailers that are embracing CBD products.
CVS, Rite Aid and Walgreens have already started rolling out CBD products. And Kroger doesn't want to be left behind.
CV Sciences (OTC: CVSI) is one of the key partners that will work with Kroger. Shares of CV Sciences surged 10% on news of the deal.
The company currently has an 11% market share in the CBD market.
That could quickly change . . .
Because one new CBD company is launching new products at 3,400 retail stores in the U.S. Plus, its products are now available on Amazon.
Sales are expected to surge 403% next year!
That's why I'm loading up on Pre-IPO shares right now – for just $1.25 per share.
The IPO price could top $7,  handing early investors 460% profits. Plus, the IPO is expected within just 90 days.
Go here for this urgent Pre-IPO briefing.
It's your FINAL CHANCE to grab your stake – before the IPO.
Yours in Profits,
Ian Wyatt