Integrated major Chevron (NYSE: CVX) has been one of the hardest-hit companies in the oil space, due to the steep collapse in commodity prices over the past two years. With West Texas Intermediate crude falling from over $100 per barrel in 2014 to below $30 at its 2016 bottom, Chevron's stock price has declined from $135 per share to $90 in two years' time.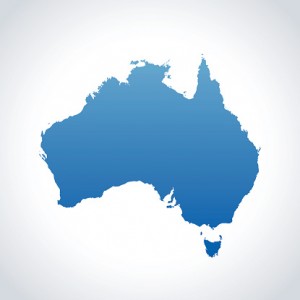 Of course, such a steep drop was warranted. Chevron's earnings collapsed as the price of oil and gas sank. Its large refining business has helped to offset some of the damage, but barring a massive rally in the price of oil, its earnings aren't likely to recover this year.
But that doesn't mean long-term investors should lose hope. Chevron has a huge project that just came online, which could add billions of dollars to its coffers.
Here's why 2017 could be a huge year for Chevron.
Gorgon Achieves First Shipment
Chevron made news on March 7 when it announced it had shipped its first cargo from its Gorgon liquefied natural gas project in Australia. Situated along the western coast of the country, the $54 billion Gorgon LNG project is perfectly positioned to capitalize on booming demand from Asia.
Gorgon itself represents the largest investment in Australia by a single company or government entity. According to the company, the LNG project has three production lines that are set to produce as much as 15.6 million metric tons of liquefied natural gas, or LNG, per year. It will provide enough gas to generate electricity for 2.5 million Australian homes.
Liquefied natural gas could very well be the next growth driver for not just Chevron, but the Big Oil industry as a whole. There is a significant benefit of natural gas, especially in comparison to coal. Specifically, LNG is much colder than other liquids. It is a byproduct of natural gas being cooled down to extremely low levels. Liquefied natural gas is much easier to store and transport.
The reduced volume of LNG makes it economically possible to send large amounts of it over long distances. Once the LNG reaches its end destination, it is then warmed up again to reclaim its gas form. It can then be transported via pipeline, like traditional energy liquids, to eventually reach its customers.
It makes great strategic sense for Chevron to build the Gorgon plant in Australia, where the abundant supply is ideally situated to serve the rapidly growing markets in Asia, like China. More than 80% of Gorgon's estimated production is covered by sales and purchase agreements with customers in the Asia-Pacific region.
2017 Earnings Recovery Strengthens the Buy Case
Chevron's Gorgon project could meaningfully add to the company's earnings – and it could not come at a better time. Chevron's earnings fell 75% last year, to $2.45 per share. Unfortunately, analysts don't see the situation improving much this year. The average estimate calls for the company's earnings to decline by another 42% in 2016, to $1.42 per share.
Based on these estimates, Chevron stock still doesn't look cheap. Even after its decline to $90, the stock still trades for 36 times trailing EPS and a whopping 63 times 2016 estimates.
The good news is that 2017 is expected to be a much better year. Analysts forecast Chevron's 2017 earnings to rise to $4.75 per share. It is very likely that the Gorgon project will go a long way in helping the company get there. An earnings recovery of this nature would allow Chevron to once again fully cover its $4.28 per share annual dividend payout, which would also boost the buy case for the stock.
The completion of the Gorgon project will significantly advance Chevron's financial goal to become free cash flow positive by 2017. A big part of this initiative is to significantly cut capital expenditures to bring spending in line with operating cash flow.
Chevron projects annual capital expenditures in the $17 billion to $18 billion range in 2017 and 2018. For comparison, it spent $34 billion on capital expenditures last year, and $40 billion in 2014. The clear takeaway is that after a prolonged uptrend in its capital expenditures, spending is finally set to taper off now that the company no longer has to invest heavily in constructing these large projects.
Essentially, the Gorgon LNG project is set to become a source of cash, instead of a use of cash.
If Chevron can earn $4.75 per share next year, the stock is currently valued at a much more reasonable 18 times those earnings. While that is still a year away, Chevron investors can at least feel more comfortable owning the stock.
How Rockefeller Really Got Rich
Upon his death, John D. Rockefeller held a fortune worth $336 billion in today's dollars. But the conventional account of how he actually made his billions is way off base.
The truth is, much, if not most of Rockefeller's vast fortune was due to one simple move. And by making this same move, ordinary people across America are getting rich, too.
The best part: you can join them today. All it takes is a few minutes.