Coca-Cola (NYSE: KO), the iconic American brand, is falling victim to the trade wars.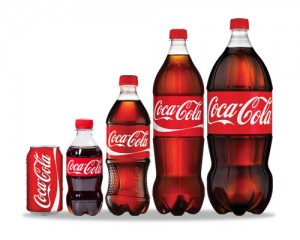 That's bad news for Warren Buffett, who famously invests in what he knows.
Since he drinks five cans of Coke a day, it shouldn't be a surprise he is a major investor in the company.
Here's how to be smarter than Buffett.
Warren Buffett  likes to buy what he knows. The  top five holdings at Berkshire Hathaway (NYSE: BRK-A) should come as no surprise:
Apple (NASDAQ: AAPL)
Bank of America (NYSE: BAC)
Wells Fargo (NYSE: WFC)
American Express (NYSE: AXP)
Considering Coca-Cola's current dividend yield of 3.2%, he's getting paid to drink his favorite soda.
But his pay might get cut soon.
Coca-Cola is about to get hit with a double whammy.
In its most recent quarter, Coca-Cola reported that its global case volume – a key measure for beverage manufacturers – rose by 2%. That was mostly driven by a 7% spike in the Asia-Pacific region, dominated by China.
Normally, that kind of sales bump would be good news . . . especially for a company like Coca-Cola, which already generates about $44 billion in revenue.
That might not be the case this time.
As the U.S.-China trade war kicks into the next gear, Chinese consumers are stockpiling Coke.
They must love it as much as Buffett does.
That would be bad enough, if it ended there.
But President Trump has also said the U.S. will start levying a 5% tariff on products imported from Mexico.
What's the second ingredient in Coke?
High-fructose corn syrup (HFCS).
The price of that essential ingredient is about to rise.
The U.S. exports corn to Mexico, some of which is converted to HFCS and imported back into the U.S.
That means Coca-Cola's earnings could take a hit if the tariffs are painful enough. Not only might Coca-Cola pay more for ingredients, it might have to raise prices (again) in one of its largest markets.
Our Mailbox Millionaire System avoids much of that risk, but still makes sure you could have a check of $1,000 or more in your mailbox every 20 days or so.
Be smarter than Warren Buffett.
Here's to Profits,
Ben Shepherd