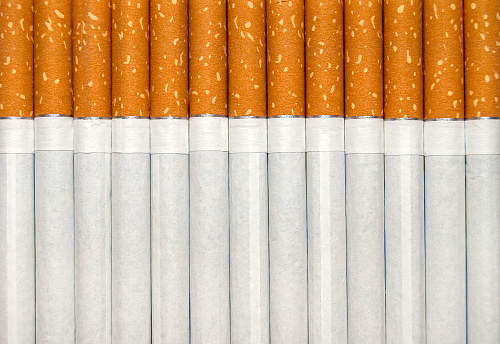 2015 was a tread-water year for most large-cap stocks (except large-cap commodity stocks; then it was cinder blocks strapped to the feet and to the ocean floor you went). The Dow industrials finished the year down 4%; the S&P 500 finished down 2%. Toss in dividends, and you probably broke even if you invested in stocks that dominate the two market barometers.
But one S&P 500 Dividend Aristocrat swam against the current. Tobacco company Altria Group (NYSE: MO) finished the year up 20%. Toss in the dividend – increased 8% and for a 46th consecutive year – and Altria produced a total return approaching 25%.
This is nothing new really. A decade ago, Jeremy Siegel, Wharton School finance professor, analyzed the S&P 500 from 1957 through 2003 to determine the best performer over that period. It wasn't close. Altria produced a 19.75% average annual total return. The streak continues to this day.
Altria's ability to create shareholder value is nothing short of remarkable. Yes, its Marlboro brand lords over the cigarette domain. In the United States, Marlboro accounts for nearly 45% of cigarette sales. The domain, though, has palpably dwindled over the decades.
In 1970, 48 million adults smoked. Today, the figure is closer to 43 million. Not only are fewer adults smoking, they're smoking less. Over the same period, per capita consumption decreased to 1,200 cigarettes annually from 4,000. The good news – from an investor's perspective – is that cigarette consumption has leveled off.
Smokeless tobacco purveyor UST, which Altria purchased in 2009, offers some growth, though not much. Skoal and Copenhagen revenue growth limps along 3% to 4% annually.
Altria has a wine business that grows revenue 7% year after year. In the grand scheme of wine and cigarettes, wine is a molehill compared to the cigarette mountain.
The same is true of the burgeoning e-cigarette business. The e-cigarette market is developing, posting $1.4 billion in revenue in 2014. Altria's new MarkTen e-cigarette shows promise. It already accounts for 6% of market revenue. But like with wine, e-cigarettes lack girth.
In short, Altria's top line goes nowhere. Year after year, annual revenue posts at around $24.5 billion. Some years it's a little higher, some a little lower.
How does Altria do it, then? How does it continually spin tobacco into gold? The answer is found in efficiency and capital allocation.
Altria's management team, which is a good as it gets, relentlessly drives efficiency. Gross, operating, and net margins were already impressive five years ago. Today, they're even more impressive. Operating margins, in particular, are worth highlighting – increasing nearly eight percentage points to 44.3% since 2010.
The increased cash flow provided by efficiency gains is put to more profitable use. The trend in Altria's return on invested capital is as impressive as the trend in operating margins. Since 2010, ROIC has swelled 37.3% from 29.1%.
Speaking of ROIC, Altria will realize a cash windfall on its SABMiller (OTC: SBMRY) investment. Altria owns 27% of SABMiller stock. SABMiller was recently acquired by beer behemoth Anheuser-Busch InBev (NYSE: BUD) for $106 billion. Altria is expected to receive $59 per share – in cash and restricted stock – for its 27% stake.
More cash means more dividends and more share buybacks. I mentioned Altria's proclivity for returning cash to investors through dividends. It also returns cash through share repurchases.
On average, Altria spends $1 billion annually buying back shares. Altria continually reduces its share count while continually increasing net income. Over the past five years, share count has been reduced to 1.958 billion from 2.079 billion; net income has increased to $5.2 billion from $3.9 billion. Altria's annual revenue might go nowhere year after year, but EPS strides ahead at an 8% average annual rate.
Can Altria investors expect 20% average annual returns for another 50 years? As the small print says, past performance is no guarantee of future performance, but I wouldn't bet against it.
(For other "forever stocks" you can count on for the long haul, click here.)