Financial security is worth a lot.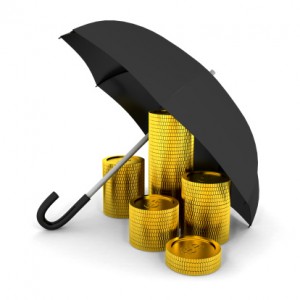 A guessing game with the IRS would throw that into jeopardy.
Thanks to Steve's dividend strategy, I know I've got my own check coming.
You can beat the IRS at its own game by clicking here.
If you're like me, you might have been scrambling to get your taxes filed yesterday.
Like many people, I did some side work last year. In addition, my wife has two home-based businesses.  All that meant I had to fill out schedules, and more schedules, and more schedules on top of those.
And I have an accountant.
It all made me wonder what I pay HIM for.
Who's Getting Paid?
The federal government expects to take in $3.4 trillion this year. That's a 2.5% increase over last year.
If you're an average American, you paid about $8,367 of that.
And, like me, your wallet is probably feeling lighter today.
In years past, you might have been counting on a refund.
Considering the IRS says it's issued 26% fewer refunds this year, you might not have gotten one.
And if you did, IRS data shows it was probably about $525 lower than in years past.
If you ask me, that's adding insult to injury.
Liberate Yourself
I had to write a pretty big check to the Internal Revenue Service yesterday. I thought I'd planned appropriately.
Apparently not.
If it weren't for Steve's "liberty checks" dividend strategy, I'd probably be losing my mind today.
But I used my liberty checks to pay my taxes.
And I know I'll get another in about 20 days.
They might total a couple hundred dollars or as much as $5,110, but they'll come like clockwork.
That means even if I had to write a fat check to the IRS, I'll be making it up over the next few months.
If one of my family's cars ends up in the shop, or my fridge dies, or there's some other unexpected bill – the cash is coming.
That peace of mind is worth more than anything.
Steve can show you how to achieve that peace of mind too, with this dividend strategy. And it's probably simpler then you'd think.
To find out how, click here.
Here's to Profits,
Ben Shepherd