Drug companies have long been a favorite for dividend investors.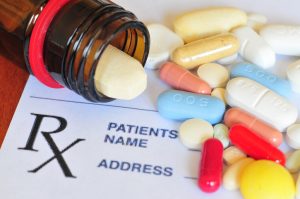 But as President Trump's reelection campaign heats up, the pharmaceutical industry is  coming under pressure.
Register now to find out how to become a millionaire within three years, without  politics interfering.
Drug companies typically have long-term patent protections on many of their products. That keeps competitors at bay so drug companies can keep prices up for longer.
And every time a pharmaceutical company develops a new drug, it has another product protected from competition.
That means drug companies typically have healthy cash flows. Many of them pass at least some of that cash on to investors as dividends.
For instance, Pfizer (NYSE: PFE) offers a 4% dividend yield. Merck (NYSE: MRK) yields 3.2%. AbbVie (NYSE: ABBV) yields nearly 5%.
The list goes on, but you get the point.
Now, investors are worried those cash flows might be in peril.
On Friday, President Trump signed four executive orders (EO) aimed at lowering drug prices.
One allows for the importation of cheaper drugs from Canada and other countries. Another would require that discounts from drug companies to pharmacy benefit managers (the middleman in the purchase process) be passed on to consumers.
The third aims to lower the price of insulin, and the fourth requires Medicare to purchase drugs at the same price other countries pay.
It is not hard to see why those orders might unnerve investors in drug companies. Lower prices will mean less profit for drug companies to pass along as dividends.
The thing is . . .  most analysts agree that the executive orders are mostly a publicity stunt.
The executive orders are long on orders and short of practicalities. The general consensus is that they will be nearly impossible to implement without more guidance like new legislation or a step-by-step process in the executive order itself.
In fact, the analysts agree they're mostly about having more talking points for the president's reelection campaign.
I'm not sure they're only meant to score political points. President Trump has been very vocal about wanting to lower drug prices. But I do agree that these four EOs will be tough to actually put into action.
The president means well, but they won't make much difference. It really would take an act of Congress to make these orders usable.
In the meantime, drug companies are already pushing back hard. Industry executives have requested a meeting with President Trump to discuss the issues. Industry lobbyists are already swarming Capitol Hill, by some reports.
I don't see an act of Congress happening any time soon.
That means this could be a good chance to pick up even better yields on pharmaceutical stocks.
If you're interested in income, there's another option. Overnight Trader uses quick 24-hour trades to lock in some pretty sizable paydays. The strategy has been shown to turn $5,000 into more than $2.8 million in less than three years.
It can even reduce your risk by 87%.
You need to ACT NOW to find out how, though.
Here's to Profits,
Ben Shepherd