Something is taking place on Wall Street right now that hasn't happened since early 2018, 27 months ago. Analysts are raising their earnings estimates.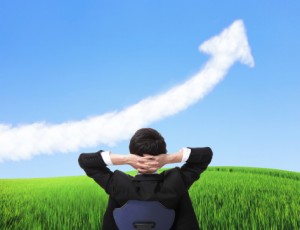 Here's how you profit from it.
It's no secret that Wall Street analysts typically look at company earnings through rose-colored glasses.
They constantly over-estimate S&P 500 profits in future quarters. And as earnings season approaches, they're typically forced to cut estimates. But not this time. And that's very unusual and bullish. Here's HOW unusual it is.
Over the past 15 years, analysts cut S&P 500 profit estimates by an average of 5.2% every quarter.
And over the last five years, the average cut to earnings estimates has been 5%.
But this quarter, Wall Street boosted its estimate for third-quarter 2020 profits by 4.1%. It's a rare and very bullish occurrence that tells me the upcoming earnings season will be full of positive surprises.
And the earnings upgrades are very widespread.
In fact, nine out of 11 S&P 500 sectors are now expected to deliver higher earnings growth this quarter than they were at the end of June. Only the Industrial and Utility sectors saw earnings estimates decline.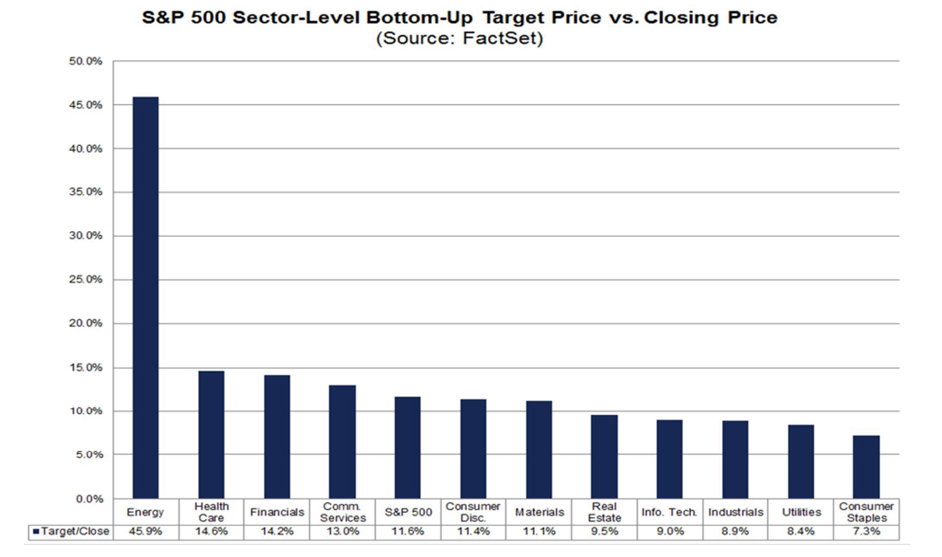 Hand in hand with higher profit estimates, Wall Street analysts have also been busy raising their upside price targets for the S&P 500 and its sectors, as you can see above. That's a recipe for earnings season success in my book.
Click here to see how this earnings season strategy is on the money 87% of the time with a cumulative gain of 222.4% in 2020.
For the index overall, the Street expects the S&P 500 to gain 12% over the next 12 months. The Energy, Healthcare, Financial and Communication Services sectors are all expected to outperform the index.
The Energy sector alone is forecast to surge nearly 46% higher over the next year. Healthcare and Financials should both jump more than 14% in the next 12 months.
Bottom line: S&P 500 profit estimates are solidly on the rise, and along with it, price targets are surging higher. That spells higher stock prices. My colleague Andy Crowder developed an earnings season strategy that can put you in position to profit from this.
In fact, this strategy is up 224.4% this year alone.
Click here to get more details.
Good investing,
Mike Burnick