I'm mainly a black coffee drinker. But I'll occasionally indulge with a Starbucks Caramel Macchiato.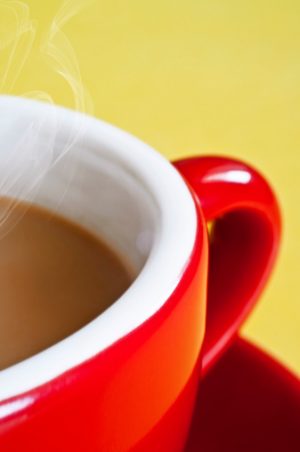 Last week Starbucks reported its quarterly results. And in less than 24 hours you could have earned a 20% profit from a simple earnings season trade with Starbucks. With an investment of only $500, that's enough profit to treat yourself to 20 Caramel Macchiatos with change left over.
Click here now to find out how and start cashing in.
We are in the peak of earnings reports season right now when S&P 500 companies report their quarterly sales and profit results. That means right now is prime time for earning consistent profits . . . just like Starbucks.
You can also cash in on hundreds of other profit opportunities by using a proven Earnings Season Strategy that has racked up a cumulative gains of 224.4% this year alone.
This week alone dozens of blue-chip stocks are posting third-quarter earnings reports. And every single report is another opportunity for you to cash in with a strategy that has been right on the money 87% of the time.
Just take a look at this list of household names set to release earnings reports over the next five days:
General Motors, Bristol-Myers Squibb and Alibaba on Thursday
Peloton, CVS Healthcare and Roku results will be out by the opening bell Friday
McDonald's, Occidental Petroleum and Nikola report on Monday
These blue-chip stocks, plus many more, are releasing earnings reports in the weeks ahead. And it creates plenty of overnight profit opportunities for you – just like the 93% overnight profit you could have earned on Starbucks – with this earnings season strategy.
So far this earnings season, 86% of S&P 500 companies have reported positive earnings surprises. According to researchers at FactSet, that's the highest beat rate they've EVER seen since they started tracking profit hits and misses.
But let me let you in on a little secret.
You DO NOT need to know whether a stock beats or misses its profit estimated to bank consistent profits using this strategy.
The beauty of this proven strategy is: You place one simple trade the day before a stock reports earnings … and cash out with profits of $990 … $1,260 … and even $2,200 over and over again. Typically, in LESS than 24 hours.
And all you need is $500 to get started.
If this sounds too good to be true, I'm here to tell you that my colleague Andy Crowder developed this strategy . . . and he has the track record to back it up.
A track record full of rich profit opportunities during earnings season that's up an incredible 224.4% this year alone.
Take just a few minutes, and see for yourself right here – PROOF of these earnings season trades included.
Click here now for all the details before earnings season ends.
Good investing,
Mike Burnick