It's that time again . . . time to earn consistent, overnight profits as we move into the thick of earnings reporting season this week.
Click here to start profiting from earnings season.
As you can see in the graphic below, some of the biggest and best blue-chip stocks in America are posting third-quarter sales and earnings results this week.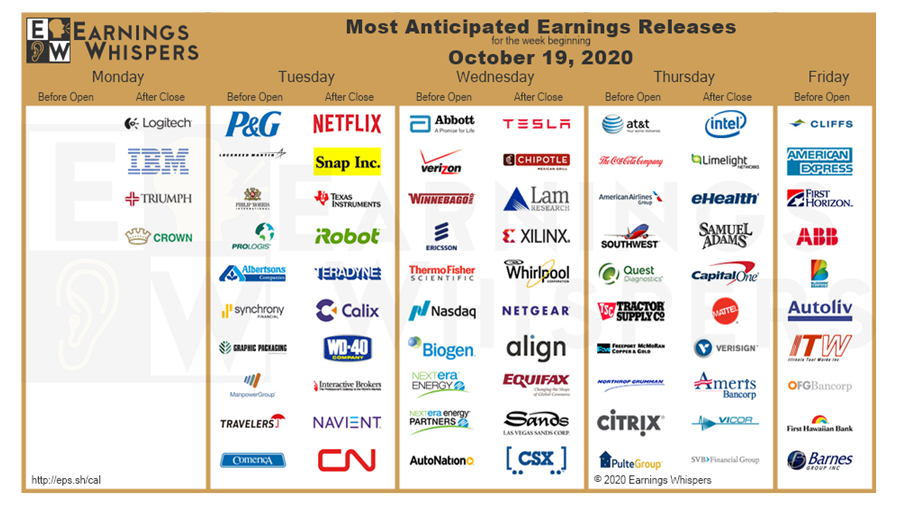 Just to name a few of the heavyweights, they include household names like:
Procter & Gamble
Netflix
Abbott Labs
Tesla
Coca-Cola
American Express
And folks, this means it is prime time for a proven Earnings Season Strategy that has delivered quick profits 87% of the time, with gains of 278.8% this year alone.
Click here to see how easy it is!
The good news so far this earnings reporting season is that S&P 500 companies are posting better-than-expected profit margins. In fact, the blended net profit margin for the S&P is 9.7% this quarter.
That's a solid improvement from the 8.6% and 9.3% margins reported in the previous two quarters. And it tells me that corporate America continues to bounce back nicely.
And here's a glimpse of which sectors have the juiciest profit margins.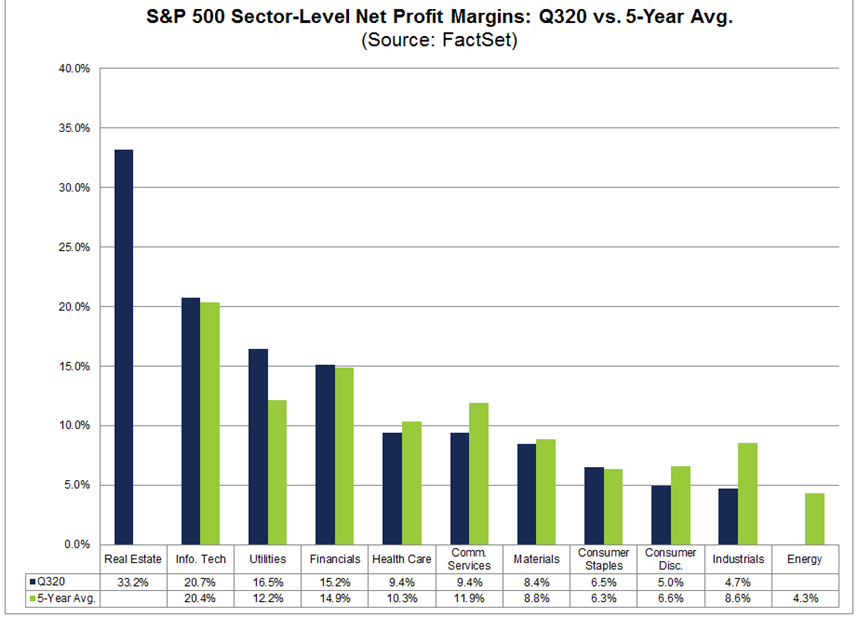 Real Estate is head and shoulders above the rest, with 33.2% net margins. That's followed by Technology, Utilities and Financials. These four sectors should post net profit margins that are well above the S&P 500 as a whole. That's a bullish sign of strong results.
And you can cash in on the action with this earnings season strategy which is simple to use:
Step #1: Wait patiently for the best earnings season opportunities that the market dishes up.
Step #2: Quickly get in and out of the trades, often in just 24 hours or less, and with consistent profits of 10% to 22.5% or more on each trade.
Multiply that by the hundreds of profit reports set to be released over the next few weeks and you can see just how lucrative the wealth-building potential can be
Click here to see how you could have turned $5,000 into $2.5 million.
And here is the real secret of this powerful and proven money-making strategy: No matter if a company beats its estimates or misses, this strategy pays off 87% of the time with gains.
My colleague Andy Crowder developed this earnings season strategy specifically to profit at times like this, with a wealth of opportunities ripe for the picking during earnings season.
In fact, this strategy is up 278.8% over the past year.
Andy gives you all the specifics in his webinar. Click here to get more details.
Good investing,
Mike Burnick