One brand new energy company plans to dominate the oil fields.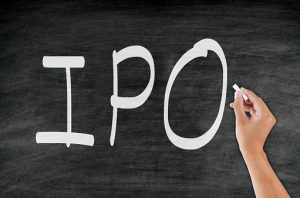 It's quietly bought up the rights to drill 359,000 acres . . . and has 1,200 wells pumping oil in South Texas.
Estimates suggest the company could be earning over $200 million in cash profits every year!
The company is planning an unusual Initial Public Offering (IPO) within 60 days. Act today on this energy IPO, and this could be like securing your own oil well – pumping cash every day.
America's New Bull Market
There's a new bull market taking off – and it isn't tech stocks or cryptocurrencies. Instead, it's the most commonly traded commodity in the world. And it's responsible for up to 6.5% of the global economy!
Retired Fortune 500 Exec. Launches New IPO
A new bull market is underway! That's convinced a former Fortune 500 executive to "QUIT" retirement after just two years. Now he's launching a new energy stock – and investing $25 million of his personal savings. Click here to join him in this new energy IPO.
The big oil companies have historically paid the biggest dividends among blue-chip companies. Here are the best plays for the next year.
Wanted: Founding Investors for New Energy IPO
Have you ever wanted to invest BEFORE the IPO? Now's your chance to become a "founding investor" – get started with just $10.
President Trump Gives Green Light to Weed
USA Today writes, ""America's fast-growing marijuana industry appears poised for supercharged growth after winning what cannabis entrepreneurs see as approval from the Trump administration to forge ahead."
Top Wall Street firms are lining up to invest in this new energy IPO.
Now's your chance to join the Fortune 500 CEO.
Get started with just $10 – click here now.
Yours in Profits,
Ian Wyatt