Equal-weight indexing has its appealing qualities. But are the equal-weighted exchange-traded funds a smarter alternative to the traditional cap-weighted index funds?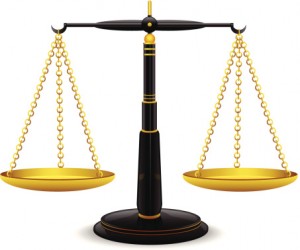 Proponents of equal-weight ETFs, which hold equal allocations of each portfolio holding, will argue that their version of indexing can be more advantageous because owning greater proportions of a range of market capitalizations means better diversification and higher returns in the long run.
For example, the top holding in one of the oldest and most-traded ETFs in the world, the SPDR S&P 500 ETF (NYSEArca: SPY), is market cap leader Apple (NASDAQ: AAPL), which represents 3.62% of the portfolio.
Compare that to the holdings of an equal-weighted ETF like the Guggenheim S&P 500 Equal Weight ETF (NYSEArca: RSP). The top holding is SanDisk Corp. (NASDAQ: SNDK), which represents 0.27% of the portfolio. Most of the other holdings in RSP are very close to that allocation.