Let me make it clear: there is no way I am going to invest in a company with a price-earnings ratio of 95 unless it is repeatedly showing year-over-year earnings growth of at least 50%.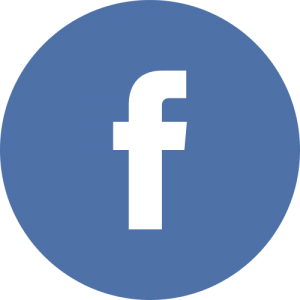 That, however, doesn't mean that a company like Facebook (NASDAQ: FB) should be entirely ignored. It may provide trading opportunities, and there may be a point at which investors should jump in. I just don't think now is the time. It remains vastly overpriced and a momentum stock, and momentum traders could vanish at any time.
Let's look at the important Facebook earnings numbers and derive what we can from them.
Facebook said third-quarter revenue shot up 41% to $4.5 billion from $3.2 billion in the same period a year earlier. The company's net income for the quarter totaled $896 million, or 31 cents a share. That beat analysts' estimates of 27 cents a share for the quarter. In the year-earlier quarter, Facebook earned $806 million, or 30 cents per share.
Daily Users Hit 1 Billion
The big headline is that Facebook's daily active users were up 17%, pushing over 1 billion. Monthly active users are 1.549 billion, which tells us something incredibly important – that two-thirds of Facebook users are logging in every single day. So what we have is a verifiable social phenomenon – a platform that has truly wrapped itself into the DNA of over 1 billion people.
That is simply incredible.
It means 1 BILLION people cannot make it through a day without checking in on a social media website. It is a critical element of their social structure. Once that happens, it becomes almost impossible to reverse that behavior. That kind of "stickiness" means Facebook has accomplished the hardest step – building an audience. Now that it has one, it must repeatedly monetize it.
The good news is that mobile ads now account for 77.9% of total advertising revenue, which itself was $4.29 billion, up 44.9%.
During the earnings conference call, Facebook said it considers itself to be a mobile advertising company. That grabbed me, because there is no advertising without an audience. The first thing I thought of was actually Starbucks (NASDAQ: SBUX), which thinks of itself as a food and beverage company, but that wouldn't exist unless it also had an audience.
Whereas Starbucks brought people together in a physical location to eat and drink, Facebook brings people together on the internet where they get exposed to advertising.
Ironicially, though, that's the element of Facebook that worries me. It's essentially a pre-play ad company. What happens if advertisers move their revenue to some other platform? Don't say it can't happen. That is the very history of advertising companies. It started with print, then to radio, then to TV, and movies, and the internet, and to specific platforms on the internet.
Those ad dollars are growing now, but they will decline one day. In addition, they will decline in the next recession. Facebook needs to diversify its revenue stream.
It's Crazy to Buy
So, look, while it is great that Facebook has generated about $2.8 billion in net income over the trailing 12  months, it is also trading at a market cap (net of cash) of about $274 billion.
That is crazy. I cannot bring myself to buy a stock trading at almost 100 times earnings. I won't do it with Netflix (NASDAQ: NFLX) and I won't do it with Facebook stock, either.
If I were you, I would not buy here. The stock continues to move higher, and that seems likely to continue. You may want to take some profits or set a stop loss.
Tesla, Apple and Google are creating this
When people think of Tesla, what immediately comes to mind is the world's first electric car. It's an astounding achievement. But what few people realize is that Tesla's next technological wonder could easily put it to shame. Morgan Stanley says this breakthrough could save the American economy $1.3 trillion each year. And Tesla's not the only one racing to get it out the door. Apple and Google are working on their own versions too. Get the whole story right here.