Social media giant Facebook (NASDAQ: FB) reported an all-around excellent first quarter on Wednesday in a report full of numbers showing strong growth in revenue, earnings and users.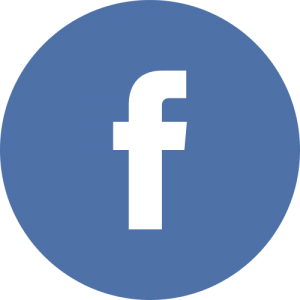 Perhaps the most compelling number of all the numbers in Facebook's first-quarter results was this: People around the world spend on average more than 50 minutes per day on Facebook and its Instagram and Messenger properties. Just think about that for a minute. This company that didn't exist a generation ago now commands almost an hour of the day of more than a billion people.
That's right, billion with a B. Specifically, Facebook's first-quarter earnings report said that monthly active users totaled 1.65 billion. Daily active users rose 16% over the year-ago first quarter to 1.09 billion, and mobile daily active users rose 24% year-over-year to 989 million.
Facebook Earnings Beat Highest Estimate
The Facebook earnings report showed sales and earnings data were equally strong. Facebook's first quarter showed net income rose almost threefold to $1.5 billion from the year-earlier quarter, while revenue more than doubled to $5.38 billion. These numbers comfortably beat not just the consensus estimate but the highest analyst estimate, too.
While the financial results were excellent, I opened this piece with Facebook's user data because that underscores just how strong Facebook's business is. Facebook just keeps growing and growing. And, as the company stressed in its earnings release, there is a lot more potential to grow.
CEO Mark Zuckerberg said in the Facebook earnings report that the company is "focused on our 10-year road map to give everyone in the world the power to share anything they want with anyone." There was a time when that might have sounded like an absurd ambition but in social media, success breeds success.
Growth Potential Still There

Years after Facebook has left other social media sites in the dust (remember MySpace?), it's built itself into a kind of utility that people of all ages, across all continents use to share photos, track down old high-school friends, but also promote their businesses. And there are a lot of users still to reach.
When Facebook stock went public four years ago, it was already a widely-used service, but there were some legitimate questions about whether it had the ability to monetize all its user traffic. One of the most significant details of Facebook's first quarter is the strong growth in revenue, the vast majority of which is coming from advertising. The company has shown that ads really do follow eyeballs. There's a lot of potential left in both ads and eyeballs.
It's always hard to value young companies like Facebook, where so much of the present value comes from expectations for the future. But it is worth noting that this company's stock has not grown at an excessive rate. It is up about 184% since 2012 – a strong pace for sure, but quite reasonable considering how much the business has grown.
Many companies that enjoy such strong earnings and revenue and user growth quickly shift into a slower mode. But Facebook appears to have a long way to go before its growth spurt ends, and its stock probably does too.
The Secret Silicon Valley Stock Exchange
Airbnb, Dropbox, and Uber don't trade on the Nasdaq. These investments are only available "off market." Until recently, they've only been available to billionaire investors, venture capitalists, and hedge funds.
Discover a simple backdoor opportunity to invest today.
Just click here for the details.