There's one kind of stock you should always pay attention to. If the company that underlies it has managed to work its very name into our vocabulary, especially in the form of a verb, you are looking at a stock that will likely be around for a very long time.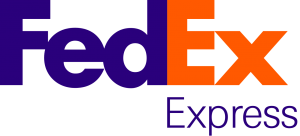 Such is the case with FedEx (NYSE: FDX), whose name not only has become part of our lexicon ("I'll FedEx it to you"), but became so popular that the company actually changed its name to reflect its standing (it was previously known as Federal Express).
Perhaps that's one of many reasons that Barron's mentioned it as a bargain in its annual "Art of Successful Investing" conference. Or maybe not. It doesn't really matter what Barron's had to say, because any investor can figure this out on his own.
FedEx Is a Necessity
For starters, FedEx is part of an effective duopoly with United Parcel Service (NYSE: UPS). Yes, there are other brand names out there and other courier services, but these two are really the dominant players. They are so well-established that it is almost a necessity that investors own at least one of them.
FedEx does not sit still. Although logistics are an incredibly complex part of this business, particularly around the holidays, the company has made a bold prediction that it will increase shipments by 12% this year.
The reason why this is bold is because retailers are far more unpredictable in terms of how and when they will offer promotions, which usually boost sales, which means more things need to be shipped. FedEx seems to be saying that while demand will be difficult to forecast, the company has a pretty good feeling about just how much stuff it will be shipping.
Short-term investors have no place in FedEx stock. There's too much volatility associated with it, because weather and the current retail environment can throw quarterly estimates out of whack. That can spook a lot of people.
But when it comes to FedEx – and UPS as well – you are buying into the fact that this duopoly is unlikely to be replaced, that they will remain dominant, and that people and businesses will always be shipping things. That's part of the human experience, and if people stop shipping things, the end of the world is probably around the corner.
Still a Growth Stock
The balance sheet shows $3.54 billion in cash offset by $7.24 billion in low-cost debt. FedEx routinely generates about a billion dollars in free cash flow every fiscal year.
After hours on Monday, FedEx traded to $160, just 13% off its 52-week high. The company is expected to earn $10.68 per share in fiscal year 2016, which ends next May. That's up 19% from FY15's $8.95. Pushing out to FY17, EPS is projected to be $12.23, up another 15%. Analysts offer a 15% annual increase in EPS over the next five years. So make no mistake, this remains a growth stock.
It therefore trades at 15 times earnings estimates. To me, when a stock is growing EPS at 15%, has plenty of cash, reliable cash flow, and a world-class brand name, and it's trading at a price/earnings-to-growth ratio of 1.0, I consider it a GARP (growth at a reasonable price) stock. You can do a lot worse than owning FedEx.
This is making ordinary people rich
Ordinary people across America are getting insanely rich. Take Gladys Holm. She never earned more than $15,000 a year as a secretary. But by making one simple move, she was able to leave an $18 million fortune to a children's hospital when she died. There's many more just like her. Find out how they did it right here.