Eight years after it was taken private in one of the largest leveraged buyouts in history, First Data Corp. is preparing to go public once again in an initial public offering that I suspect will generate large volumes of investor interest.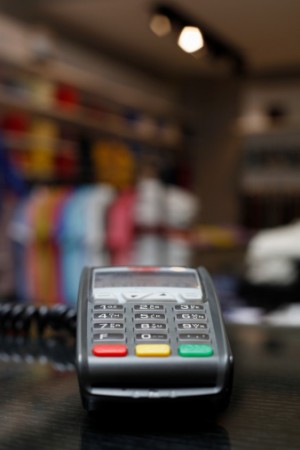 The Atlanta-based payment-processing company has a lot going for it. First of all, by almost any measure it is massive. The company, which is probably best known for its STAR network of PIN-secured payments, handles almost half of all U.S. credit and debit card transactions, and processes about $1 trillion in debit card transactions each year.
Before you respond that the payments industry is rapidly evolving, keep in mind that First Data has evolved along with it for quite some time: The company was formed back in 1971 and it continues to innovate with new payment solutions and expand geographically.
In addition, it is a business located at the intersection of business-to-business technology and consumer services, which makes it easy for investors to understand, and, the dominant player in a pretty significant niche.
First Data IPO Value
First Data, which was taken private in a $29 billion buyout by Kohlberg Kravis Roberts in 2007, recently announced that it would go public at between $18 and $20 a share. The deal would raise about $3.2 billion and put the company's value around $16.7 billion. KKR would continue to hold a majority stake.
Now, IPOs inevitably raise the question of a company's inherent value. Investors need to take care not to get so caught up in a company's high profile that they pay too much for its stock. For First Data stock, this is a particularly tough calculation.
On the face of it, an IPO that puts its value at $16.7 billion would mean that the company is worth only a little more than half what KKR paid for it back in 2007. But that buyout occurred at a time that in hindsight was pretty frothy, just before the economy was pulled into the Great Recession. And the heavy debt load that First Data assumed has weighed it down and kept it unprofitable for years.
In First Data's latest second quarter, it lost $26 million, as sales grew by a modest 1% to $2.9 billion.
A Pile of Debt
So, what is the company worth? Until the stock actually goes public and the market makes its own calculations, it's going to be difficult to value this company.
On the plus side, I'd note that the planned offering price puts the company's value well below what KKR paid. It would also relieve it of some of its burdensome debt, which should help position it to generate a profit. Sales growth is pretty slow, but if First Data is not a growth play, it is a very dominant player in a massive industry. That's worth a lot.
So I'd say the First Data IPO presents a great opportunity for investors, presuming they can buy it near the IPO price. There's always the chance it will hit the ground running, in which case we may have to wait and see where the dust settles.
Slashing your car insurance premiums by 90%
If you're like me, you hate dealing with insurance companies. The paperwork…the delays…the denials. Even though you promptly pay your (increasingly high) premiums every month…there's no guarantee the insurance will be there for you when you need it most. Like too many Americans, the situation you face will be one where you fight tooth-and-nail to pry away the money you desperately need. Yet thanks to one special technology, your premiums could be slashed by 90% or more and save you an average of $816 every year. Click here to discover it.