Among the hardest-hit stocks in the current market downturn are major U.S. automakers Ford Motor Co. (NYSE: F) and General Motors (NYSE: GM). In the past year, shares of Ford and GM have declined 15% and 10%, respectively, while the S&P 500 is down a more modest 5% in that time.

The most peculiar aspect of Ford's and GM's poor stock performances is that it has come at a time of record auto sales. The automotive industry has gotten huge boosts from the combination of low gas prices, low interest rates and the steady global economic recovery.
And yet, investors remain deeply negative on these stocks over fear that peak auto sales have passed, and that the good times are about to come to an abrupt end. But in the meantime, the overwhelming pessimism has made bargains out of Ford and GM.
Let the Good Times Roll
Both Ford's and GM's fundamentals continue to improve. Ford's total car sales in the U.S. rose by 5% last year. In particular, the F-Series pickup truck continues to sell very well. In December, the Ford F-Series sold more than 85,000 vehicles for the first time in a decade. The F-Series remains America's best-selling line, a span that has lasted 34 years.
Ford is also seeing solid growth in sport utility vehicles, due largely to low gas prices. Ford's SUV brands posted 13% sales growth in December, led by the Escape, Edge and Explorer models. Last month was the best December for SUV sales since 2003.
Over the first nine months of 2015, Ford's earnings per share grew 2.5% from the same period the year before. For the full year, pretax profit is expected to come in at the top end of the $10 billion-$11 billion range. That would set a new record for the company.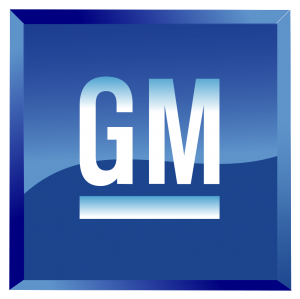 GM recently raised its full-year earnings forecast reflecting its own growth prospects. The company now expects $5.25-$5.75 per share in 2016 adjusted earnings per share. At the midpoint of that range, earnings guidance is up 4.8% from its previous forecast.
GM is working to get past its recall scandal that cost the company $1.5 billion in financial penalties and untold damage to its brand. But it is steadily correcting its mistake and is returning to growth, especially in new markets like China.
Investors are deeply worried that future car sales will decline, but the reality suggests the situation simply isn't that bad.
Investors Are Too Pessimistic
Investors are far too negative about what the future holds for automakers. Ford and GM's stocks trade for less than 10 times earnings, implying that investors believe earnings will decline going forward. But from what the companies themselves are saying, there is little that suggests this worst-case scenario will come to pass.
For 2016, Ford expects pretax profit, operating earnings per share and revenue to be even with or higher than 2015 levels.
GM expects its focus on cost controls to keep margins steady throughout the decade. The company forecasts 9%-10% earnings before interest and tax (EBIT) margin by the end of this decade. The reason is a newfound emphasis on efficiency. Most new GM vehicles are lighter, with better gas mileage than previous models. And new manufacturing technologies allow for reduced production costs in international markets like Mexico, China and India.
Compelling Value and Income Opportunities
Not only are Ford and GM shares cheap at just 10 times earnings, but their declining stock prices have propped up their dividend yields to very attractive levels. Both stocks now yield near 5%, and Ford also declared a $0.25 per share special dividend this month. Ford's total 2016 planned dividends will be 40% higher than 2015 dividends, while GM recently upped its own regular dividend by 6%.
As a result, from both a value and income perspective, Ford and GM shares are attractive opportunities.
DISCLOSURE: Bob Ciura personally owns shares of Ford Motor Co. (NYSE: F).
You Could Collect Dividend Income Every Month!
We've put together a simple calendar that pulls together all the market's best dividends into a single, easy-to-read document. One look, and you'll be able to set up a 12-month dividend stream for regular income every month.
Click here to see the full details.