Consumer goods giant General Mills (NYSE: GIS) has a long history of rewarding shareholders. In fact, it has paid uninterrupted dividends for more than a century – 117 years to be precise. In addition, according to the company, it has delivered a 13% compound annual growth rate in total shareholder return over the past 50 years.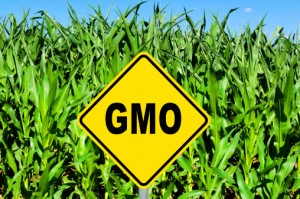 General Mills has enriched its shareholders for decades on end due mostly to its strong brands like Cheerios, Pillsbury and Betty Crocker. But General Mills is not the same company today as it was decades ago. It faces a starkly different consumer landscape than it did just a few years ago.
This is why its recent announcement to label its GMO products is such a big deal. The company hopes that by disclosing the presence of genetically modified organisms it can regain some of the confidence consumers lost in the company, which could perhaps get its sales growing once again.
Late to the Organic Party
General Mills was too slow to respond to the organics trend, and its financial performance has suffered as a result. For example, the company reported fiscal third-quarter earnings on Wednesday. Its net sales fell 8% last quarter and missed analyst expectations.
To be sure, some of this was due to the strengthening U.S. dollar. But even after excluding foreign currency effects, net sales fell 4% year-over-year. General Mills' sales have now declined for three quarters in a row.
The company's sagging sales are a product of changing consumer preferences. Consumers increasingly want fresher foods like organics, with healthier ingredients, and are buying less prepackaged, shelf-stable foods. General Mills is being hurt by this trend. It divested its Green Giant vegetable brand, meaning many of its remaining brands are of the prepackaged variety that are square in consumers' cross hairs right now.
To its credit, the stock continues to do well. Shares of General Mills are up 17% over the past year. Part of this is likely due to its compelling $0.46 per share quarterly dividend, which is especially attractive to investors starved for income in this low-rate environment.
However, in order for the stock to continue performing well over the long term, the company needs to respond to changing consumer preferences. Fortunately, its recent GMO announcement is a step in right direction.
What Did It Have to Lose?
General Mills' decision to start putting labels on products containing GMOs results from a Vermont state law which goes into effect on July 1. But rather than just label products sold in Vermont to avoid state fines, General Mills will label all products across the country.
Making the announcement ahead of the law doesn't seem like much, but by announcing it will move to GMO labeling nationwide, General Mills took control of the narrative. It would have had to start labeling products in Vermont anyway, but now the company gets to take credit for being proactive.
And General Mills didn't have anything to lose with this decision. To use separate labeling systems for the state of Vermont and the rest of the country would have been a very costly process for the company.
The Key Takeaways
This is going to be a difficult year for the company. General Mills expects net sales, total operating profit and adjusted earnings per share to all decline this quarter. If anything, the decision to label GMOs can only help the company gain back some trust from consumers.
But General Mills remains a very attractive stock for income investors. Its 3% dividend yield and remarkable history of uninterrupted payouts makes it an ideal holding for investors looking for dividend income. However, in order for the stock to be attractive for growth investors, General Mills has more work to do.
There is no guarantee that the action taken on GMOs will cause consumers to return to General Mills' products. That being said, it's at least a promising sign that the company is paying attention to the changing consumer landscape and acting accordingly. General Mills was late to the organics trend and consumers' desire for more transparent marketing. It fell behind as a result, but as the saying goes, better late than never.
Regular Dividend Checks Every Month

Imagine having a regular stream of dividend checks arrive in your mailbox every month all year long. And knowing precisely when you'll be paid. Sounds incredible, but you can arrange this kind of security for yourself in just a few minutes.